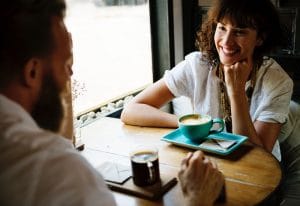 After years of progress towards growing the job market and economy, our country's workforce is well positioned to hire in many industries. If you are on the job hunt, now is the time to prepare yourself to be an attractive candidate who employers want to hire and keep on board for years to come.
As we have discussed in a previous blog, there are so many industries that are hiring for talented, skilled workers today. Finding a career that combines your interests and skill-set is important for your overall happiness and success.
At IntelliTec College, we don't just focus on the classroom; instead, we take a multifaceted approach to learning and applying real skills in the real world. That's why, in addition to our coursework and hands-on learning labs, we also prepare students with expert career advice.
Our Career Services department exists to prepare students with professionalism, confidence, and connections to help their job search. We have Career Services experts at each one of our campuses, allowing students to get in-person advice that is personalized and meaningful.
Career Advice from the Experts
Whether you are considering beginning a program with us or if you are currently enrolled, IntelliTec's Career Services department is here to help with your journey.
To help you get started, we have outlined some of the best advice that our career experts have to share. Combining these tips with your certificate or degree program can make all the difference in starting a great new career.
Know Your Strengths
To begin, take a step back. Who are you? What do you do well? What do you value?
Getting a better picture of yourself can determine the path you choose for a new job. In a recent blog post, we have written extensively on how to gauge your strengths, including taking personality tests, talking to friends and family, and just making a list of what makes you feel happy.
As the saying goes, if you love what you do, you are never truly working a day in your life. That said, think about what it is you love. Is it something physical, like working with your hands and creating? Or is it something abstract, like making someone feel good about themselves, or finding solutions to problems?
Being able to identify your strengths allows you to find a career that makes sense for you. Our Career Services department recommends starting with tests such as the Myers-Brigg Personality Test and the Enneagram Test. These personality tests can help you determine what drives you and how you interact with others.
Once you know why you want to work, you can figure out where you want to work.
Determine Your Work Setting
Now that you have taken time to consider what will make you happiest and most successful at work, consider the setting that makes sense for you.
Are you active and enjoy creating things, working with your hands, or being on the move through the day? Do you prefer to keep to yourself and focus on projects? Or do you enjoy interacting with and helping people?
All of these personality traits and strengths can determine a setting that is best for you. Even with your IntelliTec degree or certificate, you can experience a wide variety of work settings upon course completion.
For instance, some people who receive our Computer Systems Technician certificate may work behind the scenes with computers and network systems, while others will work as a staff or help desk technician.
For our Medical Assistant students, the program can lead to opportunities in various settings, from nursing homes to hospitals to veterinary offices to research laboratories. Depending on who you are, who you enjoy helping, and what level of activity you want through the day, your work environment can end up varying drastically.
Meet People and Network
Often, you can learn just how important your coursework is once you get out and meet some people in your respective field.
Simply by meeting those who already work in your field, you can learn so much – both the good and the bad. By taking time to meet others and network, you can decide what type of work within this field makes sense for you.
Additionally, by meeting someone who holds a job you want, within your community, you can begin to network. Whether this person is able to hire you or not, this person can still vouch for you as a professional who is looking to gain experience, work hard, and be a team player.
When you meet people within your field, you can ask questions about lifestyle, pay, benefits, and more that can help you stay focused and on the path towards success. Also, these connections can point you to ways to stay updated in the field's latest trends to become an even more competitive candidate.
Finally, by connecting with IntelliTec alumni, instructors, and the Career Services department, you might just be one step away from your dream job! Keeping your network wide open allows you to field more opportunities for future employment.
Write a Great Resume and Cover Letter
Since the workforce is thriving today, that means more jobs are open, and even more people are applying for these jobs. To cut through the noise, you have to stand out.
Along with proper networking, job searching tools, and help from IntelliTec, you must also go into the job hunt with a stellar resume and cover letter.
First, your resume must be error-free and well designed. Using a professional font, proper spelling and grammar, and the correct format can help catch an employer's eye.
Knowing how to list your experiences, strengths, and goals is important for landing the right job. That's why writing a polished cover letter is so important.
It is important to remember that your cover letter should be different for each job you apply for, giving it a personalized and thoughtful edge. By writing a cover letter with the following items, you can show how you can add to a company:
Address the person who is hiring for the position; if you do not know who this is, you can typically find out on the company website, or in the job listing itself
Write for which position you are applying and why
Detail relevant experience that makes you qualified for the job
Dedicate more time to talking about the company, rather than yourself
Specifically say what you can bring to this company and this job – if the company hires you, how can you contribute to their success?
Focus on why the company matters and how you look forward to contributing to their team
Finally, be sure to have someone as an extra set of eyes to edit both your resume and cover letter. Since you have probably looked at both documents for awhile, there may be someone who catches a small spelling or grammatical error that you have overlooked.
Having the Career Services department handy makes this step a breeze. We can help you assemble a professional cover letter and resume, even if you have no idea where to start. We know what employers are looking for, and we can walk you through the entire process.
Be Memorable
Potential employers meet a lot of people. There are those who send in resumes, call the office, and drop by, all in hopes of getting a job. If you are able to secure an interview or meeting with a potential employer, make it count.
This means you need to be memorable in the best way possible. This does not mean doing something strange or over the top to get attention. Instead, it means to be an exceptional job candidate.
What does an exceptional job candidate look like? During the interview or informational meeting, dress the part. Wear professional clothing that shows you respect their time to meet with you.
When you meet, bring in an additional copy of your resume and cover letter for them to reference. Also bring any other necessary materials that might help you show your experience. Perhaps this could be photos of cars you have detailed, for our automotive technician students; before and after photos of clients for our cosmetology students; or even a letter of reference from a happy customer or patient you have treated in a medical field.
Along with this information about yourself, it is just as important to come prepared with your own homework. Do research on the company. Learn what they do, how they do it, and what their core values are for treating customers or patients. Read news articles about the business to see if there are any exciting things happening in the company that you can ask more about.
Always comes to an interview with questions for the interviewer. The last thing you want to do is have an interviewer ask you if you have any questions for them, and you reply "no." It shows that you are not interested, did not have any thoughts about their work, or didn't take time to find out more beforehand.
Great questions that you can ask on an interview include: "Is there anything new you are working on or excited about right now?"; "What do you envision for the future of the company? Will it continue to grow, and do you see room for growth for employees?"; and "How would you define success for the person who gets this job? What do you hope they can bring to the table?"
Once the interview is complete, you can send a follow-up email to say thank you to the interviewer. If possible, it is even better to drop off or send a handwritten note that expresses your enthusiasm for the job and your hope to hear back soon.
By coming prepared to an interview, you can have easier conversation and show your ability to learn quickly and be friendly in work situations. Being polite and grateful for the opportunity to interview can help you stand out in a sea of potential candidates.
Continue to Learn and Grow
One of the best things you can do, whether you are looking for a job or are already employed, is to continue to learn and grow. Taking the time to learn new things and be better in your field does two things: first, it shows your employer that you are willing to do more and take on more responsibility, allowing you to move up in the company; and second, it makes you a more competitive candidate for bigger and better opportunities.
Learning through additional certifications and courses can help prepare you for changes in your industry or shifts in your career goals. It's important to always have a pulse on your industry, recognizing trends and new skills that you can learn along the way.
By learning and growing, you show your passion for your job, your curiosity, and your ability to do and be more in your position. When you strive for a greater level of understanding and learning, people – especially your supervisors and peers – take notice.
Interested in ways to grow and climb the ladder in your field? Talk to Career Services for additional certifications you can take and experience you can gain.
Set Your Career Goals Today
One of the best ways you can figure out how to succeed in a career is by talking to someone who understands. Our Career Services experts don't just look for spelling errors in cover letters; they also are skilled listeners who know the trends of your field and how you can rise to the top.
Even if you are unsure which IntelliTec program could serve you best, you are invited to discuss your goals with a Career Services team member today. IntelliTec is committed to bettering our communities, and that starts with preparing you for a new career today!