Career Services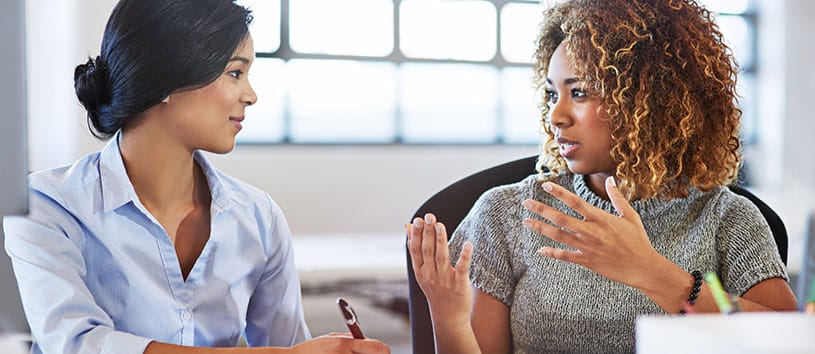 Your Future Career Is What Matters Most at IntelliTec
One of the greatest benefits to every IntelliTec College student is our Career Services department. Our amazing team will help you live your passion and purpose by setting you up with employable skills. From your first day at Career Training Kickoff to years after graduation, the Career Services team at IntelliTec is available to assist you with a variety of needs, such as:
Job Search Networking & Leads
Resume & Cover Letter Writing
Interview Coaching
Career Consultation
Externships
Give yourself some power and peace of mind by making use of this valuable resource.
Career Training Kickoff
Career Training Kickoff (CTK) is a 3-day orientation that will help you connect, prepare and grow. You'll meet your program supervisor, instructors and other faculty like the Career Services staff. You'll also have a chance to meet new classmates through fun, interactive activities. We'll prepare you for success in college by sharing important skills with you, such as time management, study skills, goal setting and an introduction to the classroom setting. And you'll grow as a person by developing your financial literacy, doing self-exploration and finding new perspectives.
Over the course of the training, students will:
Be introduced to the Career Edge curriculum
Meet campus staff
Learn educational and personal success strategies presented by each campus department
Understand the campus resources available to enhance the learning experience
Review basic computer and writing skills
Understand the different learning styles and study habits
Meet classmates and gain confidence before starting classes
Why CTK?
IntelliTec College is committed to excellence in career training. CTK provides resources and information to improve your educational experience and help you succeed not only in school but also in your chosen career.
When is CTK?
CTK occurs the week prior to the start of each term and is typically Monday through Wednesday. Each class session is 3 hours long from 9:00 am – 12:00 pm or 5:00 pm – 8:00 pm, based on each student's chosen class schedule.
What Is the Career Edge Curriculum?
Career Edge is a book and online platform that provides tools and resources to help you succeed with your education, finding a career, and joining the workforce.
Career Edge offers the following:
Resume Building and ePortfolio
Study Habits and Learning Techniques
Communication Skills
Personal Branding
Job Interview Skills
Budgeting and Financial Planning
Is Hands-On Training for a Rewarding Career Right for You? Get More Info…
If you're interested in exploring whether IntelliTec College's training programs and career opportunities in growing industries are right for you, fill out the form on this page to receive more information.
A helpful IntelliTec College Admissions Representative will be happy to answer any questions you have and can help with everything from determining the right career path for you to discussing financial aid options.