Get the Skills to Be a Professional Medical Biller & Coder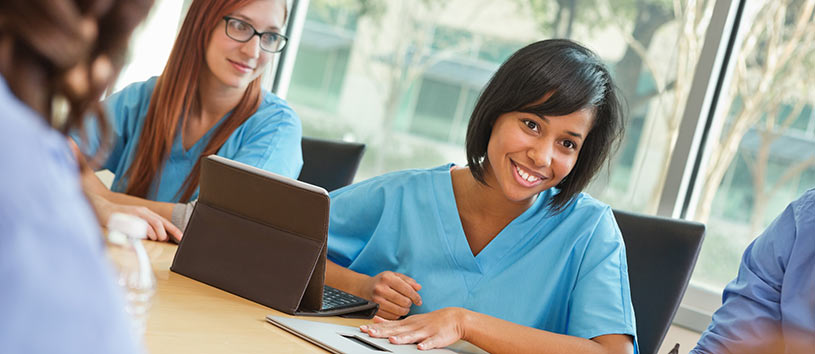 12 Month* Hands-On Medical Billing and Coding Specialist Program in Colorado and New Mexico
Looking for a rewarding career in the healthcare field? IntelliTec College's Medical Billing & Coding program gets you trained and on your path to a rewarding career through hands-on training and the support of dedicated instructors.
Next Start Date: Jul 6thMedical Billing and Coding Specialist Intellitec College - Albuquerque 4575 San Mateo Blvd NE - Suite K Albuquerque NM USA 87109 Become a Medical Biller and Coder and learn all about medical office administration, physician and facility coding, and hospital billing. As a Medical Biller and Coder, you'll work hand-in-hand with doctors and patients to make sure proper care is delivered.https://intellitec.edu/wp-content/uploads/2020/04/real-world-training-hero.jpgIntellitec College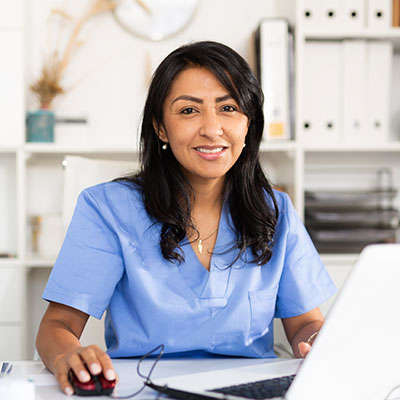 Medical Billing and Coding
$42,630 median annual salary***
9% Job Growth Over Next 10 Years
Graduates hired by hospitals, physicians' offices, & nursing homes
5 Certification Tracks (Including Certified Billing & Coding Specialist)
Advance into Health Information Technology, Clinical Management, Hospital Coding Management and much more!
*** https://www.onetonline.org/link/localwages/29-2072.00?st=&g=Go visited on November 26, 2020. Salary source for medical records and health information technicians with lowest 10% earning $27,820 to the highest 10% of workers earning $71,150.
The best way to see if IntelliTec College is right for you is to see it for yourself. You can tour our facilities and meet with both students and instructors. Book a Tour Now or Get More Info.
Becoming a Medical Biller and Coder
As a Medical Coder and Biller, you'll be a significant contributor to the healthcare field. Without your attention to detail, the healthcare industry would be unable to transmit critical data that allows medical professionals to get paid for their services.
It will be your job to translate the medical provider's notes from a patient visit into alphanumeric code, which is then used to produce a claim for the insurance company and a bill for the patient.
We start your training with our College and Career Readiness course, followed by Human Anatomy and Physiology with Medical Terminology. Our courses also will familiarize you with industry software and the importance of HIPAA (Health Information Portability and Accountability Act) in our Microsoft and Medical Laws and Ethics courses.
Hands-On Training
It's also critical that you understand the language of medicine so that you can accurately document what transpires during the care of each patient. For this reason, the Medical Billing and Coding Specialist program includes courses on Medical Terminology, Electronic Health Records (EHR), Anatomy & Physiology, and Medical Billing.
Students may have the opportunity to sit for the following certifications:
CMAA Certified Medical Administrative Assistant / National Healthcareer Association
CEHRS Certified Electronic Health Record Specialist / National Healthcareer Association
CBCS Certified Billing & Coding Specialist / National Healthcareer Association
CPC-A Certified Professional Coder / AAPC
CPB-Certified Professional Biller / AAPC
Learn more about your future career in healthcare today and see just how far you can go with IntelliTec College.
Career Opportunities in Medical Billing & Coding
Medical Billers and Coders can find employment in the following settings:
Hospitals
Offices of physicians
Professional, scientific, and technical services
Administrative and support services
Nursing care facilities
And more!
Is a Rewarding Career as a Medical Biller & Coder Right for You? Get More Info…
If you're interested in exploring whether IntelliTec College's educational training programs for career opportunities in Medical Billing & Coding are right for you, fill out the form on this page to receive more information.
A helpful IntelliTec College Admissions Representative will be happy to answer any questions you have and can help with everything from determining the right career path for you to discussing financial aid options.
*Program length when completed in normal time.