Albuquerque Campus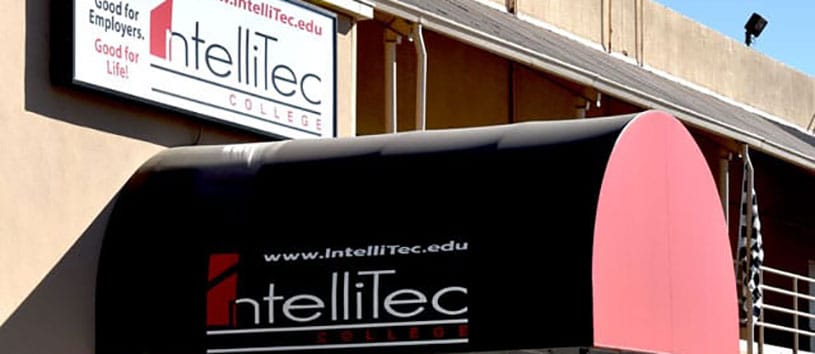 IntelliTec College in Albuquerque, NM, began in 2015. It has a diverse community with many Hispanic people and Pueblo Indians calling the area home. Albuquerque is a city with a rich history and culture – not to mention the breathtaking scenery. With almost year-round sunshine and majestic mountain vistas, this is a wonderful place to develop your skills for a rewarding career.
Our 12,000-square-foot campus offers two programs: Computer Systems Technician and Automotive Technician. Both of these can set you up with the in-demand skills for a career in this community.
At IntelliTec College in Albuquerque, NM, our instructors teach the skills employers are looking for, giving you a step ahead in the job hunting process.
Programs Offered at Our Albuquerque Campus
Automotive Technician

Ready to learn hands-on to perform maintenance, run diagnostic tests, and do repairs on vehicles with IntelliTec College's Automotive Technician program? Certificate program takes 12 months*. AOS Degree program is 19.5 months*.

Computer Systems Technician

Turn your passion for computers into a career in IT. With job-focused training at IntelliTec College, you can learn to set up and maintain networks and keep routers and servers functioning. Program length is 19.5 months*.

Medical Billing and Coding

Become a Medical Biller and Coder and learn all about medical office administration, physician and facility coding, and hospital billing. As a Medical Biller and Coder, you'll work hand-in-hand with doctors and patients to make sure proper care is delivered.
Is Hands-On Training for a Rewarding Career Right for You? Get More Info…
If you're interested in exploring whether IntelliTec College's training programs and career opportunities in growing industries are right for you, fill out the form on this page to receive more information.
A helpful IntelliTec College Admissions Representative will be happy to answer any questions you have and can help with everything from determining the right career path for you to discussing financial aid options.