College Scholarships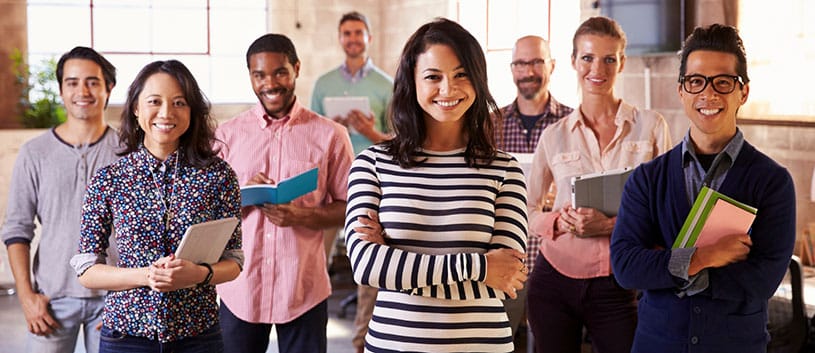 Can I Get a Scholarship to Help Pay for College?
An array of scholarships are available to you, offered by both private and public organizations or individuals. Depending on who you are, your skills, your demographics, where you live, your role in your community, and why you plan to attend school, you can narrow down your options to find the right scholarship for you.
There are plenty of scholarship types, including: academic scholarships; scholarships for women and minorities; arts, music, and other creative scholarships; religious scholarships; community scholarships; foundation and nonprofit scholarships; and much more.
The most important question to ask yourself when researching scholarships is what makes you unique? Do you have certain skills or interests? Do you have an interesting past and have overcome obstacles? Think about how you would describe yourself; what type of scholarship best matches who you are and who you want to be?
The IntelliTec Advantage Scholarship was established to provide an opportunity to highly motivated individuals enrolling into IntelliTec College that are committed to furthering their education and working towards reaching their career goals. Students who are interested in applying for this scholarship must speak to their Financial Aid representative for detailed information on eligibility requirements and assistance with the application process.
Financial Aid and Scholarships are available to those who qualify
How Do I Get a College Scholarship?
Since scholarships can come from many areas, it is important to do proper research to find a scholarship that is a good fit for you. There are plenty of online search engines geared toward scholarship research, giving you a larger view of scholarship offerings from across the country.
Along with broad research, it is also important to look locally. If you are involved in your community, are a volunteer, or are part of groups, clubs, or other organizations that have scholarship funds, look to these resources!
Another important component of getting a scholarship is presenting yourself well and following instructions. Some scholarships require detailed cover letters, others require in-person interviews. It is important to know how to tell your story and present yourself, whether in-person or in writing, to detail why you deserve the scholarship money.
How Do I Prepare for Finding the Right Scholarship?
Many people are a bit lost when it comes to finding appropriate scholarships. It is important to be prepared to spend sufficient time for research, follow instructions for the application process and to pay attention to any applicable deadlines.
Curious about the scholarships that are out there and what money is available to you? Follow the links below!
Do Some Research on Your Own for College Scholarships
IntelliTec Colleges understands the dreams of our students and works with them every day to make those dreams a reality. From the moment you walk in the door, you know this school is different.
We work with you to uncover any and all funds available for college. We also encourage you to spend some time researching the following links to see what other monies are available to help fund your future.
Financial Aid is available to those who qualify.
AmericanMuscle Student Scholarship: 2 x $2500 scholarships for students pursuing an automotive-themed major (mechanical engineering, robotics, etc.) Two scholarships will be awarded yearly in the fall and in the spring.

AmericanTrucks Student Scholarship

: 2 x $2500 scholarships to students (including high school seniors) pursuing a career in the traditional building trades such as HVAC, Carpentry, Electrical, or related fields of study. Two scholarships will be awarded yearly in the fall and in the spring.

The

IntelliTec Advantage Scholarship

was established to provide opportunities to highly motivated individuals enrolling into IntelliTec College that are committed to furthering their education and working towards reaching their career goals. This scholarship consists of five $500 scholarships that are available eight times per calendar year. 

The IntelliTec Senior Bridge to Career Scholarship was established to provide an opportunity to active or recently graduated high school students that are committed to completing their education and continuing to work towards reaching their career goals.
The

MBLExGuide Massage Therapy Scholarship

: 1 x $1000 scholarship for students currently enrolled in an approved entry-level massage therapy training school or program in the US, and who are working towards taking the FSMTB Massage & Bodywork Licensing Exam (MBLEx) to become a professional massage therapist. One winner will be selected and awarded the $1,000 scholarship.

Application Deadline: December 31, 2023

Montrose Community Foundation Automotive Enthusiasts Scholarship

: 1 x $6000 scholarship for Western Slope residents who are enrolled or intending to enroll in a certified Automotive Technology program.

Application Deadline: There is no deadline at this time. Applications will be reviewed upon submission.
The Parkview Foundation Medical Assistant Scholarship: Parkview is offering two $3000 scholarships to students enrolled in the Medical Assistant program attending IntelliTec College. To learn more and apply, visit their website here. Application Deadline: Closed for 2023
Automotive Scholarships: TechForce Foundation is a national nonprofit, 501(c)(3) with the mission to champion all students to and through their education and into careers as professional technicians.  They will award $2.3M in scholarships and grants in 2023 for students to get their technical education in auto, aviation, diesel, collision, marine, motorcycle, vintage, or motorsports maintenance. To learn more and apply, click here.
The Western Colorado Community Foundation is pleased to announce a summer scholarship opportunity for non-traditional students. Students can access the scholarship opportunity through the WC-CF website. Applicants will need to create a profile on the WC-CF online portal and upload their most recent tax return or FAFSA information.  Application Deadline: September 7, 2023