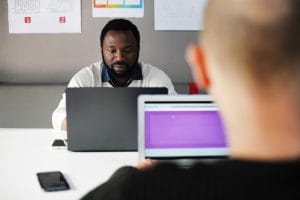 While money is not everything when it comes to finding the right job, it can certainly help support your family and help you feel more satisfied with your career.
Not surprisingly, many careers that require a specific skillset are not only in high demand, but they also pay well, based on experience and talent. When you begin a career program at IntelliTec College, you are able to learn in a hands-on environment. This means that you are learning the necessary skills to enter the workforce, while also practicing these skills in real workplace settings.
If you are trying to decide on a program, the pay can sometimes be a deciding factor; however, it is important to remember that many fields offer room for growth, certification, and further education to increase your expertise and your income level. At IntelliTec, we provide programs that will potentially continue to do well in the economy and can secure long-term employment for our graduates!
The Top 4 Highest Paid Industries
According to a recent article by Forbes magazine, the highest paying jobs often "require many different skill sets, they all tend to demand high levels of study, experience, and inflexible qualifications." It makes sense that those who earn the most have the skills and experience to do well in the industry.
Starting with an associate degree or certificate from IntelliTec, our graduates are able to move into a successful industry with the right knowledge and many times with more experience than other entry-level job applicants. Get a leg up with us, and you'll be in a dream job faster than you could have imagined.
In the Forbes article, the following four industries are listed as among the most lucrative. Of course, these statistics can vary based upon location and position held; however, for the most part, we have seen that these industries are continuing to excel across the board.
Software and IT Services
Ranked as the highest-paid industry on the list, software and IT services are continuing to grow. As we have all come to rely on technology and software more and more, the need for technology experts to stay updated, educated, and versed in the latest software is in high demand.
One of our newest programs, Computer Systems Technician, lays the groundwork for a lasting career in software and IT services. With room for growth through additional certifications, plus hands-on training, our graduates have opportunities to go on to fulfilling tech careers.
Our Computer Systems Technician graduates go on to pursue jobs as Information Technology Associates, Computer Systems Administrators, Mobile Device Specialists, and Information Security / Assurance Analysts. From these positions, there is plenty of room for growth in this constantly evolving industry.
Hardware & Networking
Number two on the list is hardware and networking. Similar to software and IT services, these positions also follow the trend of growing technologies and keeping people connected.
By developing specific skill sets, hardware and networking professionals are able to keep businesses running and customers happy through quick, helpful solutions. Having an understanding of the complex networking systems and the hardware that supports these systems gives our graduates a competitive edge when beginning the job hunt.
With the Computer Systems Technician program, hardware and networking careers are just months away. With the associate's degree, you can find positions like Help Desk Support Specialist, PC Support Technician, Technical Field Support Specialist, Network Systems Administrator, Network Technician, Network Administrator, and more.
Manufacturing
Manufacturing, along with consumer goods and construction (two other industries within the top 10 highest-paid jobs), all signify a stark contrast in the demand for technology jobs: there are still a lot of jobs that require manual work, done by skilled humans!
Specifically, manufacturing is an industry that shows an important trend: knowing how to make things, follow intricate instructions, and create a final product are all skills that are highly valued in the workplace.
That's why we offer career programs that focus on developing skills and thinking through complicated projects. While they are not directly connected to the manufacturing industry, they still are careers that require skillsets that few people have mastered.
Gaining technical skills in programs like Refrigeration & HVAC Technician, Automotive Technician, and Cosmetology are all great ways to develop your skills, provide in-demand consumer goods, and create a final product that customers will love.
Healthcare
Healthcare is a career choice that is not going away anytime soon; in fact, because of the growing aging population and the continuous battles with complicated diseases, healthcare is more important than ever.
While many people simply think of doctors when they think of healthcare, there are so many more positions that are integral to the patient's experience. Lending a helping hand or simply being there to listen are important roles that are filled by many people in the medical field.
At IntelliTec, we give our graduates an array of options for entering healthcare. For instance, our Medical Assistant program can translate to positions in many medical settings, like physician offices, hospitals, nursing homes, community health centers, laboratories, veterinarian offices, sports medicine, and other medical specialities.
Along with our Medical Assistant Certificate, you can also become specialized as a Dental Assistant, Nursing Assistant, and Pharmacy Technician. You can also contribute to a patient's overall health and well-being by training in Massage Therapy or as a Personal Trainer. Focusing on health from every level opens up a variety of career paths for our students.
What Careers Will Be Needed in the Future?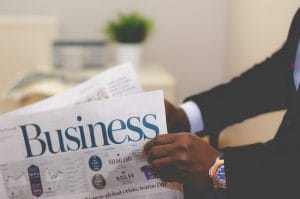 For our students, we want to invest in programs that will put them on the path to a long, fruitful career. While the industries listed above are the highest paying positions in 2017, what about the future?
In a report from CNBC, the news outlet shared findings from Kiplinger and economic forecast group EMSI. In their study, they compiled data from the Bureau of Labor Statistics, tracking jobs that have the strongest job growth over the next decade.
From this data, they found that all jobs that will be successful in the future have two common properties: a good salary, and a manageable barrier to entry. That means jobs that are easy to start, require low (if any) debt for students, and will have a good return on investment over time.
From this list, the same trends are there: positions that require specialized training in technology and healthcare rise to the top. You can see the full list of positions in the article, found here.
Get a High Paying Job You Will Love – Apply Today
Have you felt stuck in a job and frustrated with no path forward? At IntelliTec, we get it. Jobs can be difficult to come by without the right training, and there is no better way to prepare for a job than through one of our programs.
By starting in a program today, you establish the skills needed to start a new job, grow, and become successful. Making the investment in your education today will pay off in the long run.
Interested in how our programs could benefit you? Click here to learn more about the programs we offer. Schedule a talk with our financial aid and career services departments, too. We are here to give you a full picture of your future. We are here for you every step of the way!