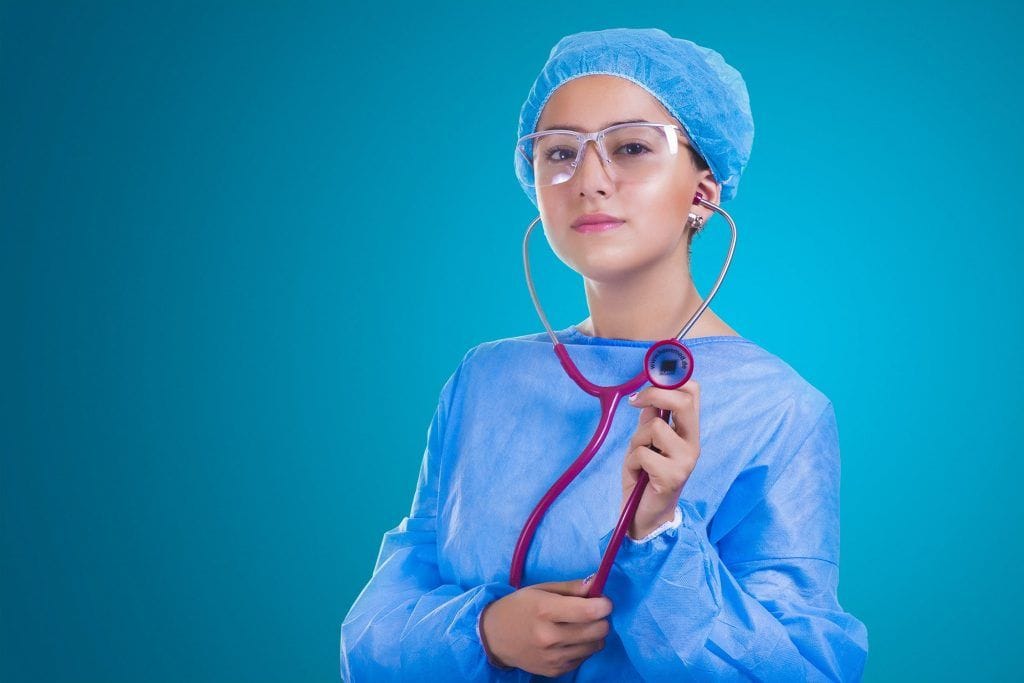 Are you interested in a rewarding career in which you can help others? If so, maybe you have already thought about a career in the medical field. But training to become a Nurse, a Doctor, or a Pharmacist takes years of schooling and thousands of dollars in tuition. So what are your options if you want to get the training you need, fast, so you can begin a new career as soon as within a year? Perhaps it's time that you considered a career as a Medical Assistant! IntelliTec College offers an excellent Medical Assistant training program that can get you on your way to a rewarding new healthcare career in as few as 10.5 months.
Medical Assistants work in the offices of physicians, hospitals, and other healthcare facilities, and play a vital role in the healthcare field. A Medical Assistant is a type of Allied Health Professional — an individual that works alongside the doctor or physician to provide patients with the highest level of care. Medical Assistants are often responsible for both administrative and clinical tasks, meaning they work both in the front of the office handling tasks such as reception and scheduling, and in the exam rooms, taking vital signs, preparing patients and assisting in exams. Medical Assistants also act as a patient coordinator by providing a means of communication between patients, doctors, and other health care providers.
A Medical Assistant's day usually starts early, as most doctor's offices open at 8 am, and some offer appointments even earlier. At the beginning of the day, Medical Assistants are responsible for checking phone messages and emails, organizing the patient's charts, and filling out any paperwork needed for the day, such as surgical permission forms, health check forms, and insurance paperwork. The Medical Assistant then reviews the patient schedule for the day, and prepares the exam rooms for the first appointments.
Medical Assistants must work efficiently to keep things flowing smoothly once patients begin to arrive for their appointments. Medical Assistants are responsible for administrative tasks including checking patients in for their appointment, verifying patient information and health insurance and helping the patient fill out any necessary forms. Medical Assistants also have clinical responsibilities, including conducting procedures such as measuring patients' vital signs, administering medications and injections, recording information in medical recordkeeping systems, preparing and handling medical instruments and supplies, and collecting and preparing specimens of bodily fluids and tissues for laboratory testing. Medical Assistants also prepare patients for any scheduled procedures, and answer any questions they may have regarding the procedure.
Medical Assistants are constantly busy, as most medical offices book appointments just 15 minutes apart. If the Medical Assistant has time in between patients, he or she might answer phone calls or update patient charts. Medical Assistants also utilize electronic health portals, which are private websites where patients and care providers correspond via email, share and explain test results, schedule and follow up on appointments, send necessary forms, and so on. Medical Assistants are also responsible for obtaining consent forms before each procedure. At times Medical Assistants may need to call another doctors' office to get reports on patients or medical records.
Other responsibilities include the task of cleaning the exam rooms after each patient visit by sterilizing the room, putting everything away, and bringing specimens down to the lab. Medical Assistants must ensure lab specimens are handled correctly and in a timely fashion, and when the results come through to the office's printer or EMR system, it is the Medical Assistant's responsibility to make sure those results go straight to the patient's medical provider, so the provider can relay those results to the patient. Medical Assistants also handle prescription refills, and because certain medications have specific rules, Medical Assistants must ensure the medical practice is following the rules. Narcotic prescriptions, for example, cannot be faxed but instead must be picked up in hardcopy, and some patients have to get drug testing if they're on narcotics, to make sure they're taking the prescribed medication and dose. It is the Medical Assistant who makes sure the office is in compliance with rules like these.
Medical Assisting is a fast-paced career, so good organization skills, patience, stamina and a love for the job are all beneficial qualities. If you think Medical Assisting might be the right career choice for you, the next step is to get the training you need from an accredited, industry-recognized institution such as IntelliTec College. IntelliTec is accredited by the Accrediting Commission of Career Schools and Colleges (ACCSC) and provides hands-on training from industry professionals. Graduates of IntelliTec's program will receive their Medical Assistant Certificate and will be prepared for immediate employment in the medical field. Call IntelliTec today to speak to one of our friendly Admissions Representatives, or schedule a tour of our campus in Grand Junction, Pueblo, or Colorado Springs. Don't wait any longer, get started with IntelliTec today!