It's difficult to get by in the world today. Many people feel stuck in dead-end fast food or retail jobs. Others struggle through backbreaking manual labor just to make ends meet. Maybe you couldn't afford to go to school at a major university and never got a proper start in life, and now you're wondering if there's any hope left for you.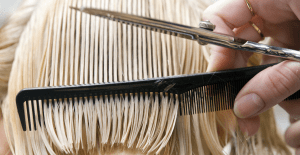 Jobs for Creative People: 10 Things You Need to Know About Cosmetology
If you're a creative soul, you're in luck. There are some great jobs for creative people out there, and cosmetology is one of them. Do you have a passion for beauty and personal style? You could become a professional cosmetologist and have a fulfilling career where you can pursue your interests in hair, makeup, nails, or skin care.
Cosmetology is an excellent line of work for those seeking creative and caring careers. Many people don't consider cosmetology jobs because they think they require too much schooling, but it's actually possible to complete your training, get your license and begin working in a little over a year.
1. What Does a Cosmetologist Do?
Cosmetologists offer services related to beauty, grooming and personal care. This includes things like:
Haircuts, styling and coloring
Weaves or extensions
Nail art or maintenance
Skincare and makeup
Spa treatments
Most cosmetologists have a specific niche that they focus on, but some choose to work in more than one area. You could become a nail artist or choose to devote yourself to skincare. In the modern era of social media, you might even become well known in your niche.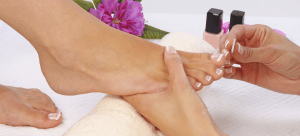 2. Where Can a Cosmetologist Work?
You'll have a variety of options, such as:
Privately owned spas and salons
Chain salons found in malls or shopping centers
Cruise ships and resorts
Senior-living facilities
Film or television studios, theater companies or music productions
Manage your own salon or booth that you either rent or operate out of your home
3. What Schooling is Required to Become a Cosmetologist?
To begin your cosmetology training, you'll need at least a high school diploma or GED. Most cosmetology schools require an average of 1400 to 1600 hours of training, which will include learning about a variety of techniques. Some programs include specialized training for a certain area of cosmetology, such as nails or skincare.
At IntelliTec College, for example, you can expect to earn your Cosmetology certificate in as few as 15 months. During that time, you'll learn and practice your cosmetology skills hands-on in the school salon where you will work with real clients. You'll also have the opportunity to take part in community projects where you'll get to further practice your skills and help those in need. This will give you the real-life experience required to do well on the Colorado State Board of Cosmetology exam.
4. How Much Money Can You Make at Cosmetology Jobs?
Your income as a cosmetologist will greatly depend on three things:
Where you work
How much you choose to work
How dedicated you are to advancing in your career
The flexibility of this field allows you to go in a number of directions and essentially earn as much as you see fit. For example, some cosmetologists choose to create their own line of beauty products to go along with the services they offer.
In general, cosmetologists can expect to make between $17,000 and $47,000 a year. According to CareerOneStop, in 2015 the median wage for cosmetologists was $23,660 a year (or $11.38 per hour).
When looking at wages for this career – keep in mind these points:
The median wage is the wage that half of all cosmetologists earned more than that amount and half earned less.
The amount you earn is likely to go up the longer you've been working, so don't get discouraged at the numbers on the lower end of the spectrum.
Consider that the take-home earnings of a cosmetologist can actually be more when you add in tips/gratuity from clients.
If you plan on working on Colorado, you might be interested to know that cosmetologists in the Boulder area made the most money in the state, averaging around $31,000 a year. However, there might also be more competition in that area. Cosmetologists in Pueblo and Grand Junction made between $21,000 and $26,000 in 2013. (Source: "Cosmetology-License.com")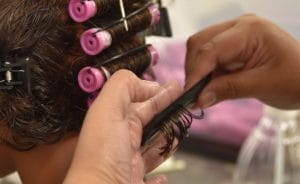 5. What are the Benefits of a Career in Cosmetology?
One of the best things about choosing this line of work is that the demand is expected to remain relatively high. People want and need to look good whether the economy is thriving or struggling. The need for haircuts and beauty treatments will never go away, which means you'll always be able to find work if you need it.
In fact, according to the United States Department of Labor, cosmetology jobs are expected to grow up to 13 percent by 2022, with hairstylists and skin-care specialists being in high demand. As of 2013, over 11,000 cosmetologists were working in the state of Colorado, and those numbers will rise with the growing population and booming economy.
Other benefits of this career include:
You can choose a variety of niches to get into.
You can choose to have a flexible work schedule. Many people in this career work full time, but part-time positions are also common.
If you own a salon you may have longer hours, but you can set your own hours.
Salons are usually the busiest during evenings and weekends, but that may free you up for longer mornings at home.
You can enjoy a high level of freedom and independence at work without being told what to do by a supervisor.
You can choose to work for yourself or a bigger salon or spa.
You can earn a competitive income without the need for a four-year college degree.
You have options for growth or side income, such selling or creating your own line of skincare products.
6. Are There Any Negatives of Cosmetology Jobs?
There are negatives to any career. If there weren't, we would all be doing the same thing! The truth is that different careers are suited to different people. Some things that could be considered negatives about this career path typically include:
You'll usually be on your feet all day.
Clients can be difficult, and sometimes they have a hard time explaining what they want.
If you anger a client by doing something they don't like with their appearance, it can't always be fixed.
The job is very social, which might be considered a negative if you're an introverted person.
If you attempt to work at a higher-paying salon, the competition can be fierce and sometimes difficult.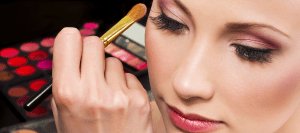 7. What is Everyday Life Like for a Cosmetologist?
There is a lot of flexibility with this career. Most cosmetologists work from late morning to evening on Tuesdays through Saturdays. Salons are typically closed Sundays and Mondays, but it greatly depends.
In general, the life of a cosmetologist can be very fulfilling. You'll be spending time chatting as you work, which makes this one of the best careers for social people. Along with being a friend and confidant to your clients, you'll also be someone who helps change their lives.
Appearance can affect the way a person feels about themselves, and at the end of the day, you'll rest easy knowing you helped improve someone's self-esteem. Not everyone gets to feel that way about their jobs.
8. Is Cosmetology Right for You?
You shouldn't get into cosmetology simply for an interest in hair or makeup. There's a big difference between doing your own hair at home and working on clients as a job. Cosmetology is ideal for self-starters who are motivated to handle all aspects of the business.
You'll need to be capable of:
Staying organized, scheduling appointments and handling all jobs in a timely manner.
Keeping it together when things get stressful.
Handling difficult clients and maintaining good communication skills to help soothe conflicts.
Being social and friendly even when you aren't in a great mood.
Looking stylish and presentable at all times.
Paying attention to the latest trends in hair, beauty and makeup.
Dedicating yourself to working on advancing your skill set for the rest of your career.
Traveling to trade shows and conventions related to your niche.
Comfortably touching and handling clients in an appropriate physical manner.
Selling products and services to your clients by speaking positively about them.
9. Is There Any Specific Advice for Succeeding in Cosmetology?
One of the most important aspects of cosmetology is confidence. You'll need it every step of the way, from the first day you walk into your cosmetology training course to any random day years into your career. Clients want to trust someone to make them look and feel great, and they won't develop that trust if you doubt yourself.
10. Other Tips for Cosmetologists
Treat every client like the most important person you've ever worked with.
Be a good listener.
Be a strong salesperson. It's an incredibly important part of this career.
Be aware that etiquette and professionalism are everything.
Know how to leave your problems at the door when you come to work and maintain a positive attitude no matter what's going on at home.
Make an effort from the beginning to develop systems that help you become as efficient as possible.
Look into ways to stay up-to-date with current beauty trends and continue your education. This can include watching free Youtube videos or signing up for courses offered by your employer or a beauty product line like Matrix.
In Summary: Get Started with Your Cosmetology Career
If you found this article motivating and are now considering a career in cosmetology, contact IntelliTec College today. We offer Cosmetology career training programs in both Grand Junction and Pueblo, Colorado. Our team of dedicated and passionate instructors is excited to help you get started in a thriving career.
About IntelliTec Colleges
IntelliTec Colleges provide hands-on career training in Colorado and New Mexico with Associate (Occupational Studies) Degrees and Certificate programs designed to be completed in 9 to 18 months. Campus locations include Albuquerque, Colorado Springs, Grand Junction and Pueblo. IntelliTec provides a supportive learning environment with small classes sizes and caring instructors. Learn how you can improve your life with a meaningful career by requesting information at www.IntelliTec.edu or calling 1-800-748-2282. IntelliTec Colleges are accredited by the Accrediting Commission of Career Schools and Colleges.
Sources
Bureau of Labor Statistics, U.S. Department of Labor, Occupational Outlook Handbook, 2016-17 Edition, Barbers, Hairdressers, and Cosmetologists –  https://www.bls.gov/ooh/personal-care-and-service/barbers-hairdressers-and-cosmetologists.htm (visited December 25, 2016).
National Center for O*NET Development. 39-5012.00. O*NET OnLine – https://www.onetonline.org/link/summary/39-5012.00
CareerOneStop – https://www.careeronestop.org/toolkit/wages/find-salary.aspx?soccode=395012&location=Colorado#ctl29_pnlTitle
"What Kind of Education is Required to be a Cosmetologist?" – http://work.chron.com/kind-education-required-cosmetologist-10688.html
"Interview with Cosmetologist, Rebecca Fletcher" – http://www.careercolleges.com/personal-care/cosmetology/interview-professional.html
"Cosmetologist Salary" – http://www.payscale.com/research/US/Job=Cosmetologist/Hourly_Rate
"Cosmetology Careers & Average Cosmetologist Salaries" – http://www.beautyschoolsdirectory.com/faq/careers.php
"Cosmetology Careers" – https://www.thebalance.com/cosmetology-careers-524866
"Colorado Cosmetologist Salary" – http://www.cosmetology-license.com/colorado/colorado-salary/