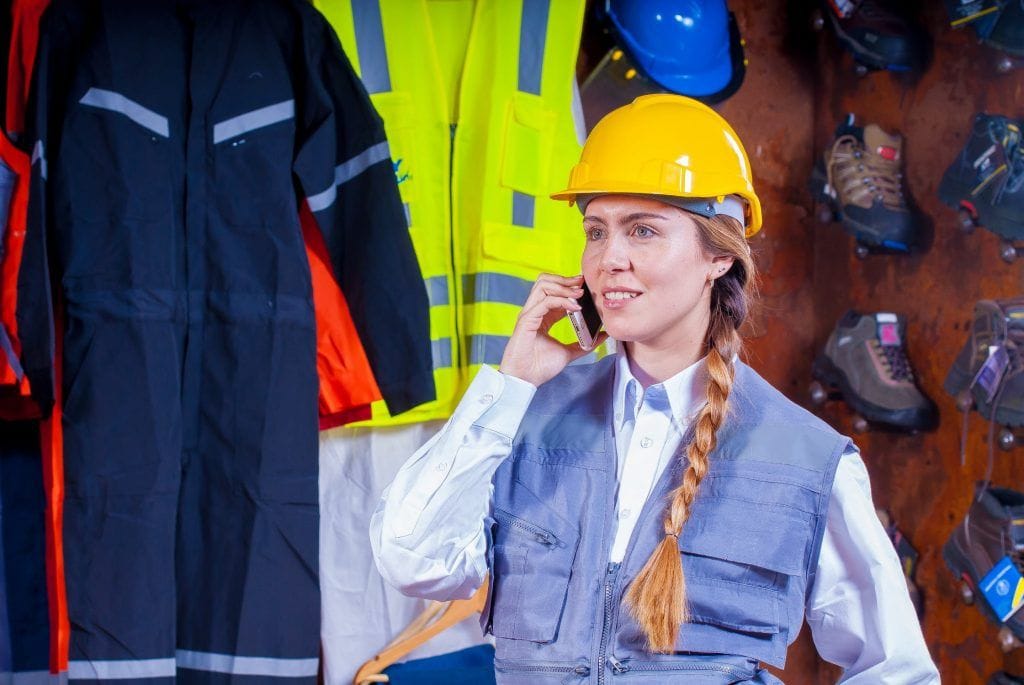 Close your eyes and consider your future…
Do you picture years of schooling leading to an eventual career path?
Or, do you want a real career, now?
If you are motivated to get started in a new career in a matter of months, not years, then you should consider a career as an HVAC Technician. HVAC technicians are highly trained, skilled tradespeople with specialized, technical knowledge. Yet, a career as an HVAC technician is achievable without years spent in school. Here are five reasons why you should consider a rewarding career as an HVAC technician.
1. You can get to work without a 4 year degree.
Don't get stuck thinking you need to follow the "traditional" path — attend college for four or more years, rack up student loans and debt, maybe-maybe not find a well-paying job. After graduating, many students struggle to pay thousands of dollars in student loans, and many find they cannot readily find jobs in their chosen career path. But students who choose to train as HVAC technicians don't have to wait four years to begin their new careers. With training from an accredited, industry-recognized program such as the one offered at IntelliTec College, you can begin your new career in as few as 18 months!
2. You won't struggle to find a job.
HVAC technicians are in demand more today than ever before. According to the U.S. Bureau of Labor and Statistics, employment growth in the HVAC industry is an astonishing 15% (BLS). Significantly higher than average, this rapid growth indicates there are numerous and varied opportunities in this industry. HVAC Techs can be employed by HVAC companies, mechanical contractors, private business and government entities. HVAC Techs do not just work on construction sites, but more often work in the repair and maintenance of existing HVAC systems- in everything from private homes to large-scale commercial businesses, hospitals to high-tech data centers, server rooms and beyond.
3. You can make a good living.
According to the Bureau of Labor and Statistics, HVAC Techs earned an average of $47,080 per year (BLS). Most HVAC Technicians work full time, but part-time workers also earn a high hourly rate: HVAC Techs earned $22.64 per hour in 2017. These numbers represent averages, and there is great variety in pay depending on a worker's years of experience, industry certifications, specialty knowledge and skills, and location. Generally speaking, HVAC Techs earn a solid living doing technical, hands-on work.
4. You can work where you want to live.
If you choose to pursue a career as an HVAC technician, you'll be pleased to find that HVAC techs are in demand across the country. No matter where you are, people need skilled technicians to service their air conditioning and heating units. According to the BLS, the top paying states for HVAC techs are the District of Columbia ($67,230), Hawaii ($66,820), Alaska ($63,620), North Dakota ($60,420), and New Jersey ($58,420). The top paying municipalities are San Rafael, CA ($75,940), San Jose/Sunnyvale/Santa Clara, CA ($75,470) and Tacoma/Lakewood, WA ($73,240). Florida, California, Texas, New York, and Pennsylvania are the top-employing states for the industry, but no matter where you live, you'll find careers in HVAC.

5. You'll Learn Specialized Skills
HVAC technicians are skilled tradespeople with specialized knowledge and a specific set of skills most people don't have. Commercial refrigeration, heating, ventilation, and air conditioning work requires both strong physical labor and intelligent problem-solving. HVAC technicians work daily to solve complex issues that require critical thinking and expertise. A career as an HVAC tech is one in which you will continually learn and grow on the job.
If a career as an HVAC technician sounds appealing to you, the first step is to attend a training program such as the one offered by IntelliTec College. IntelliTec's HVAC program prepares students with the knowledge and skills to install, service, and repair both residential and commercial air conditioning, heating, and refrigeration systems. Students learn to perform maintenance and repair of commercial refrigeration systems, including refrigerant recovery and evacuation. IntelliTec uses hands-on, practical training techniques in both the classroom and the lab to teach students not only how to work with temperature control systems, air quality systems, humidity and refrigeration systems, but also basic electrical theory and controls, basic plumbing, and welding and soldering using oxy acetylene torches.
IntelliTec's HVAC program is designed to be completed in a reasonable amount of time, and is achievable in as few as 18 months. Graduates receive their Associate's of Occupational Studies Degree and are qualified to immediately enter the workforce and begin successful careers as HVAC technicians. If you are ready to pursue a rewarding career in HVAC Technology, call IntelliTec today to speak with one of our helpful, friendly admissions representatives. Or schedule a tour of our modern HVAC training facility at our Colorado Springs campus. Classes are starting soon, get started in your new career today!