IntelliTec College Cosmetology Graduate Brings Newly Earned Skills to Family-Owned Salon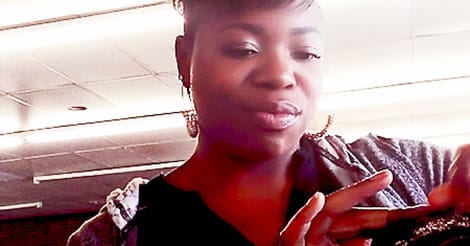 PHOTO: IntelliTec College in Pueblo Cosmetology graduate Evany Andrews puts her new skills to work at a family owned business.
Evany Andrews knew there was no fast and easy way to reach her professional goal. This graduate from IntelliTec College of Pueblo understands it's really about staying focused every day in order to keep things constantly moving forward. When she began Cosmetology classes at IntelliTec, she was already working full time and single parenting two children. As if that wasn't enough, her car broke down just to test her limits. But Andrews is no quitter.
"I struggled – no doubt about it. But I was determined," she said.
Cosmetology Graduate Focuses on Styling African American Hair in Pueblo
The struggle paid off, first with  her professional cosmetology certificate and next with a job at her brother's salon, Evan's Heaven in Pueblo. Their specialty is African American hair, and Andrews credits one teacher in particular who challenged her with learning specific cutting and styling techniques on African American hair.
"As an African American, I felt that [styling African American hair] was something I really needed to know," Andrews maintained.
She's had an ongoing love affair with make-up since childhood and knew that in order to pursue her passion she'd have to first complete her Cosmetology certificate.
"I chose IntelliTec because I'd heard lots of positive things about it from my boyfriend who was in the auto program at the Colorado Springs campus. Plus, I really believe they have the best school for cosmetology with the most qualified instructors," said Andrews.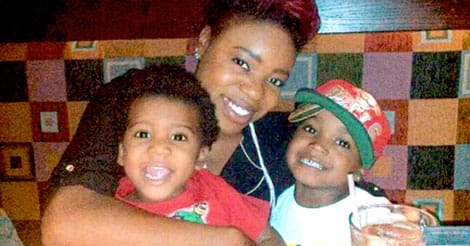 PHOTO: Andrews plans a future for herself and for her kids.
She also liked that there were no prerequisites to complete and that she could immediately learn the necessary content and practical application to help her begin working in the cosmetology industry.
"They offer so many opportunities while you're there and help you find jobs even after you finish. They even help you find daycare for your kiddos if you need it!" commented Andrews.
Skilled Cosmetologists Can Look to a Variety of Opportunities
What Andrews has noticed is that the whole cosmetology vibe has changed in the last several years, and she no longer feels she has to choose between hair and make-up; Andrew's wants to do it all! Her goal is to be a respected businesswoman in the community where one day she's recognized for her on-trend skills as well as possibly her own cosmetic line.
"I know it's a very 'in the future' goal, but I think it's important to professionally evolve every five years. When corporate trainers presented on campus, I learned to look ahead at what lay in the future for cosmetology and think in broader terms," said Andrews.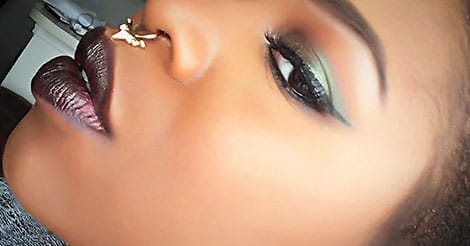 PHOTO: Evany Andrews – Professional Cosmetologist, IntelliTec College of Pueblo graduate.
After high school it was eight years before she decided she needed a career and not just a job. At that point she had two children to support, and it was tough to get back into the groove of classes and homework. But from the moment she enrolled she found an incredible amount of support from all the teachers at IntelliTec College of Pueblo.
"Peggy Gunther was instrumental in helping me with anything I needed. It really felt like every teacher was invested in my success," Evany recalled.
Andrews Encourages Others with Her Contagious Laugh and Welcoming Smile
Cosmetology Program Supervisor Peggy Gunther knew there was something special about Andrews that couldn't be taught in the classroom. Gunther noted how Andrews made people feel instantly welcome, which in turn made people want to be around her. And when she came to IntelliTec, she came prepared.
"She recorded a number of tutorials and created a portfolio on make-up applications long before attending IntelliTec. These are just a couple of examples of how Evany actively sought out educational opportunities to always improve her skills," added Gunther.
Andrews felt like she had many positive messages from teachers at IntelliTec. These were the ones she turned to most when times got hard and she struggled to keep her focus.
"Life happens and even though you might get discouraged, keep your head up and your goals in mind. Look toward graduation so you can envision life in the real world. And keep it moving forward – always forward," she said.
About IntelliTec College of Pueblo
IntelliTec's Cosmetologist certification program is designed to be completed in 15 months. The program will prepare you to sit for the Colorado State Board of Cosmetology exam. Students learn the value of clear client communication and how to apply styling techniques on real clients in the College's own cosmetology school salon.
IntelliTec College of Pueblo offers hands-on career training in the cosmetologist, automotive technician, medical assistant, nursing assistant, business office administration and accounting, and personal trainer fields with associate degree (occupational) and professional certificate programs. Request information at www.IntelliTec.edu or call 800-724-9636.