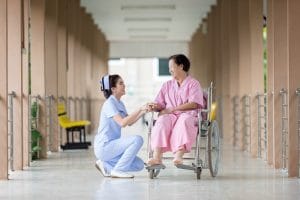 Have you always been drawn to the medical profession? There's so much to be inspired by: helping others, discovering new things, and even getting your hands dirty with hard, rewarding work.
Not only is the healthcare field a fulfilling place to spend a career, it is also one of the most stable, consistent, and growing industries for jobs today. Unlike many careers that are focused solely on today's technologies and trends, a healthcare job can continue to evolve with the times, and will always be necessary to have.
Because of the many intricacies of the healthcare system, there are many specialities available, allowing a lot of variety and options when exploring job opportunities. Medical professionals have a lot of freedom to decide what area of medicine is right for them. From caring for older people to finding cures in laboratories to assisting in rehabilitation and therapy, there are so many possibilities to explore!
Think that the medical profession is right for you? As a Medical Assistant, you can start a career in medicine fast. In the reasons below, we outline why a position as a Medical Assistant will benefit you for years to come.
Become Specialized
Training to become a Medical Assistant is a broad, multidisciplinary program, which encompasses many of the skills needed to be adept in any medical setting. This versatility means you know about many things, but have the option to specialize in a specific area of interest.
For instance, our Medical Assistant program gives you the skills you need to take on a career in the healthcare field, but not just limited to physicians offices . Many of our graduates have gone on to work at hospitals, veterinarian offices, or community health centers.
The beauty of a Medical Assistant certificate is that you can do it all, but can also focus your interests into the best career choice for you!
Choose Your Work Setting And Enjoy Normal Working Hours
Again, the best part of Medical Assistant training is the flexibility. Even if you know you want to work in the medical field, you may not be completely sure what type of setting you want.
Becoming a Medical Assistant means you get real, hands-on experience that gives you insight into working in a laboratory, a hospital, a private practice, or a larger facility. Learning about different work environments can help you hone your interests, resulting in a more strategic approach to your job search.
Get People Back on Their Feet
One of the most appealing parts of becoming a Medical Assistant is to help others. No matter if you interact with patients each day, or if you work in a lab to find cures, you are taking a meaningful step in caring for people.
Especially in a physical therapy office, in a sports medicine office, or in a hospital setting, you get to work directly with people who have endured an injury or sickness. You get to help monitor their progress, set goals, and help them towards a recovery that lasts.
During our Medical Assistant program, your training includes externships and potentially community service programs, allowing you to see how you can help people first-hand. Seeing real progress and change in action helps guide you towards a career that you will love.
Be a Helping Hand
Along with physically helping people, you can also help them emotionally. A Medical Assistant plays a vital role in talking to patients, listening to patients, and simply being there for them during some emotional times.
Medical Assistants, especially those who choose to work in a setting closely with patients, are naturally caring people. They know how to lift spirits and handle emotions, giving advice and offering kind words when necessary.
Sometimes, patients just need someone who is there for them. For example, many Medical Assistants pursue careers in nursing homes, pediatrician offices, or long-term care facilities. In each of these instances, it is important to be compassionate and show empathy, while also being an effective communicator. Your presence can make a big impact on someone's healthcare and overall outlook on life!
Gains Skills and Stability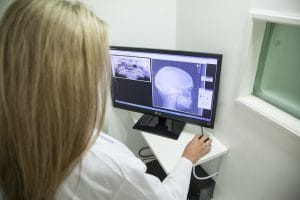 As we mentioned, the need for healthcare professionals is high and will only continue to grow. In fact, with the aging Baby Boomer generation on the rise, there will be a greater need for staff to cover the number of people going to the doctor, entering hospitals, nursing homes, long-term care facilities, physical rehabilitation, and more.
Not only are older people in need of healthcare, but so are people who suffer from various diseases like cancer, diabetes, heart disease, and other ailments that require greater attention and care. It is important to have Medical Assistants who serve these populations; however, it is just as important to have skilled people conducting research and learning more about these diseases to treat and eventually cure those who are afflicted.
By getting the necessary training now, you can secure a stable, fruitful career path for the future. Being an expert in your role gives you a sense of pride and ownership, allowing you to stay in a job you love even longer.
Medical Jobs: Start Your Career Today
At IntelliTec College, we offer programs that are meaningful, but also those that are guaranteed to jump start a new career for you. We give in-depth courses that cover a lot of material, but also are practical and necessary for real world experience.
That's why our Medical Assistant certificate program is geared towards finding solutions to real problems in our classes, which take place in a simulated medical office. By learning all the material in a real-world setting, you get an immediate feel for the profession and receive the hands-on training needed for your career.
Best of all: our Medical Assistant certificate program can be earned in a quick 10.5 months! In under a year, you are a skilled professional, ready to enter the medical workforce.
Wonder if our program is right for you? Read our success stories from our Medical Assistant graduates. With our program's help, you can find a job in healthcare that matches your skills, your passion, and your empathy of caring for others.