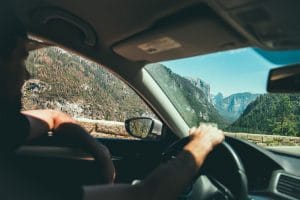 One of our country's greatest achievements, exports, and longstanding businesses is the automotive industry. A symbol of innovation and technology for over a century, automobiles are important to our society.
Cars can be many things: a sign of a child growing older, earning a license and beginning to drive; a part of everyday life, getting from work to errands to home; or as a sign of status or a hobby, for those who have a great interest in cars.
No matter who has a car and for whatever reason, one thing remains true: we all want our cars to be safe and reliable. There is no worse feeling than knowing something is wrong with your car, whether you have been in an accident, your car won't start, or it is making a funny noise. Car trouble always gives us worry, and we need experts to find fast, affordable solutions.
That's where automotive technicians come in! As an automotive technician, you will know the ins and outs of car functioning and maintenance, providing the car care customers need to get back to their routine with their car. The more you learn in your career, with additional certifications and growth, the more secure you will be in an incredible career.
Top 5 Reasons to Become an Automotive Technician
If you are someone who has a passion for helping others and fixing things, while getting your hands dirty with a little tinkering, becoming an Automotive Technician may be the right choice for you.
Let's review some of the top reasons to take this career path, which you can begin in as little as 10.5 months with a certificate or in 18 months with an associate degree.
Technical Jobs are In-Demand
There has been a trend over the last few years that shows how skilled workers are needed more than ever. Often, many students leave high school or college with a diploma but no real-world skills.
Because of this, the workforce is seeking people who know a trade, can work efficiently, and have hands-on experience for a job. Learning about cars and how they work can only be done by getting into the car and making the right changes yourself. That's why our program gives Automotive Technicians the training and competitive edge they need to succeed.
Plus, the automotive industry always allows for learning and continued growth. Getting new certifications lets workers become specialized and find new opportunities. While you continue to learn, your options for career advancement expand. Certifications like ASE and Snap On are available once you have completed your initial work with IntelliTec.
Combining technical skills with great customer service, automotive technician graduates are able to start careers that are fulfilling and meaningful.
The Car Industry is Back
For awhile, there was some concern about the future of cars. With concerns from an environmental perspective, along with increased use of public transit and ride sharing, many wondered if car sales would continue to dip.
However, according to the Los Angeles Times, 2016 set the highest record for auto sales ever. More people are seeking car ownership than ever before. Low gas prices combined with a focus on improving infrastructure and roads makes traveling with a car easier than ever before.
As one of the industries where jobs have never been outsourced to other countries, the automotive field hires and retains its talent within the US. Since American cars are made in our cities, we need workers who understand how cars work and operate. By having skilled automotive technicians within our communities, we can keep cars running and customers happy.
Additionally, many businesses are depending on cars and trucks to continue growing. For instance, car-sharing apps such as Uber and Lyft are continuing to hire those with their own cars who are looking for steady income. Other businesses such as Amazon rely on shipping industries and trucks to deliver packages quickly and on-time.
For these people who rely on their cars and trucks to do their jobs, car maintenance is crucial. Even for those who have cars simply for driving to work and transporting family members, it is necessary to have a working car to keep life running smoothly.
You Can Work for a Variety of Customers
As mentioned above, the number of cars that have been purchased in recent years is just as high as the variety of people who purchase cars. By fixing cars for customers each day, you are able to interact with people from all walks of life.
Whether your customer needs something as basic as an oil change or needs intensive engine repair, you are well trained to step in, find the solution, and get their life back on track. By talking through problems with customers, you can find out what is wrong, while providing an effective and affordable path forward.
New Innovations in Cars are Here
Cars are continuing to innovate in important ways. With an increased number of hybrid and electric powered cars, the way cars are built and how they run are beginning to change. Because of these innovations, it is more important than ever for trained workers who have the skills to treat the latest developments in car technology.
Other innovations that cars have, such as detecting possible accidents, navigation screens, and bluetooth technology make automotive technicians continue to learn and find out how to fix problems that cars are experiencing.
Our certificate and associate degree programs for automotive technicians don't just show you how to handle car problems; these programs also show you how to think like an automotive technician. Even if you have never seen a certain issue in a car before, you know how to think through a problem, see how it works, and identify a real solution for customers.
There's Something New Each Day
Because of the different types of customers and the new technologies in the car industry, that means you are doing something new each day! The variety of people you meet and challenges you encounter means you will never be bored.
When your hands are always busy, your days fly by. Your sense of fulfillment and productivity soars when you can help someone with car trouble. When you do good work, your customers trust you, and you continue to have people come back to you for all their car needs, you have found a career path that can make you happy and can keep you busy for years to come.
In many jobs, the mundane daily tasks can make people burn out. As an automotive technician, your work keeps you stimulated and engaged, making all of your work feel meaningful. Choose to be an automotive technician, and choose a secure path forward in a job you will continue to love.
Ready to Become an Automotive Technician? Let's Go!
The first step to a better career is by applying to IntelliTec College. Taking the first step to your new career is as easy as filling out a form. Our staff of financial aid and career services professionals will guide you through the process and will help you land on your feet with a great job.
With our 18-month degree program in Albuquerque and Colorado Springs, and our 10.5-month certificate program in Grand Junction and Pueblo, you get all the training you need from instructors who know the automotive business well. Your training can give you the skills and knowledge needed to thrive in this exciting industry.
Ready to learn more? Click here to contact us; we would love to tell you more about the success you will find in this rewarding career.