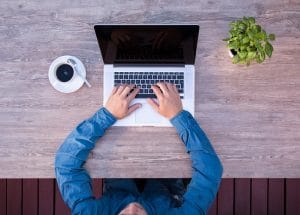 This month, we are excited to launch our latest certificate program – Computer Systems Technician! Offered at our Colorado Springs and Albuquerque campuses, the new program can be completed in as few as a quick 10.5 months, putting you on the fast track to a great new career.
As we all know, technology has become a major part of our lives. From how we communicate to how we buy goods, technology is an integral component in how we accomplish the most basic tasks. Especially for companies, the need for technology is growing, allowing businesses to meet customer needs and stay competitive.
Since companies are continuing to grow and improve their technological services – both internally and externally – it makes sense that skilled Computer Systems Technicians are in high demand. The number and variety of positions that are available allow professionals to choose a job that speaks to their personality and skills. You couldn't ask for a more versatile or valuable career program!
Why Become a Computer Systems Technician?
But, you may be wondering, what does a career in Computer Systems Technology mean for me? Read along as we share some of the biggest perks of this new certificate program, which can help you decide if it's the right career move for you.
Help Companies Do Business Better
Companies are continuing to expand their use of technology, not just for better customer experience, but also for better internal, employee communication.
For instance, many companies use intranet services that give valuable information to employees; they also use databases and management systems to help employees do their jobs more effectively. For customers, companies provide better mobile website experiences, more customer service, and online products that improve the customer experience.
By having a Computer Systems Technician professional on staff, a company can better manage the many modes of technology they rely on to make business successful. A technician who is on staff can find problems, provide solutions, and keep systems running smoothly.
Additionally, Computer Systems Technicians can not only prevent issues from occurring, but they can help innovate new ideas and strategies that improve business overall. Since our technicians learn the complexities of the trade in our program, they can provide real solutions that can drive sales, make communication better, or even expand services for a company.
Use Technology Skills to Help People
A common myth about the technology sector is that you work alone, with little interaction. While this can be the case in some positions, it is definitely not the trend.
Often, Computer Systems Technicians are people who enjoy helping others, solving problems, providing customer service, and working collaboratively. Since technology can sometimes be frustrating for those who do not understand it, a Computer Systems Technician is someone who is patient, can communicate well, and has a positive attitude.
A Computer Systems Technician role blends the innovative business mind with a customer-focused, helpful spirit. If you are looking for a meaningful career that helps others, but also uses technical skills to make a difference, you are in the right place.
Choose from a Variety of Positions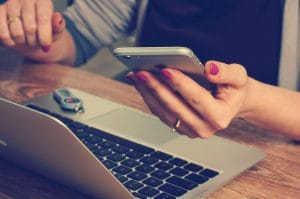 Just as technology is an evolving, diverse field, so are the positions that are needed in the industry. Whether you want to focus more on helping people or more on finding new technological solutions, there is a job for you.
The Career Services Advisors at IntelliTec College work directly with companies who are hiring in our communities. By knowing what employers want from our graduates, our instructors can create programs that prepare you for any role you might want.
Some of the most common positions for Computer Systems Technician Certificate holders are:
Information Technology Associate
PC Support Technician or Specialist
Network Systems Administrator (junior level)
Help Desk Support Specialist
Network Technician
Technical Field Support Specialist
Networking Administrator
Computer Systems Administrator
Information Security/Assurance Analyst (entry-level)
Mobile Device Specialist
With this program, you aren't limited to just one position. In fact, because of your training, you can take on a job, then continue to grow, learn, and develop your skills over time to continue building a career in the technology sector.
Become a Skilled Professional
Even if you don't know anything about information technology, you can come into this program and learn it all. Our industry-experienced instructors teach you in courses that progress from entry-level knowledge to advanced, technological expertise.
While some people may understand how to use a computer or phone, not everyone knows the ins and outs of these systems. Through this program, you truly become an expert in a field that is relatively foreign to many.
Learning the basics now prepares you for a long-term career that is filled with new challenges and exciting developments. The more technology grows and fills our daily lives, the more you have job security in a field that needs your skills.
Continue to Grow and Learn for Your Career
The beauty of technology is that it is always evolving and becoming more interesting. With our Computer Systems Technician Certificate program, you are able to then become certified for much more, giving you a competitive edge in the job market.
Our program prepares you for sitting for these certificate exams, and helps you decide what certifications are best for your career goals. We help you become prepared to sit for the following certifications: CompTIA IT Fundamentals, CompTIA A+ Certified Technician, CompTIA Network+ Certified Professional, CompTIA Security+ Certified Professional, Microsoft Technology Associate – Server, and Linux Essentials.
When you are learning with us, you will come to know more about each of these certifications and how additional growth and learning can help your career path.
Get a Job in One of the Fastest Growing Fields: Apply Today!
Think our Computer Systems Technician program sounds like a good fit for you? Jumpstart your next career move, and apply to our new program today.
With courses offered at both our Albuquerque, NM and Colorado Springs, CO campuses, you can find a program that works for you and your schedule. In less than a year, you can have all the skills you need to find a job that is rewarding, lucrative, and stable.
To read program success stories and to learn how this exciting new program can benefit you, click here.