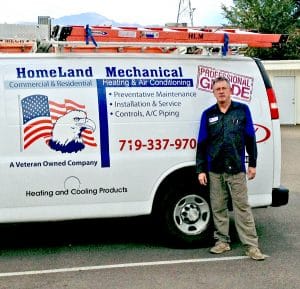 Genuine Respect Between Father-in-Law and Son-in-Law Leads to Successful Teaming at IntelliTec College and On-the-Job in Colorado Springs
Hollis "Brad" Henry and Christopher "Ryan" Slusher share more than just the fact that both men go by their middle names. This duo completed their Refrigeration and HVAC Technician associate degrees (Occupational Studies) at IntelliTec College in Colorado Springs within months of each other. They began working at HomeLand Mechanical within a few weeks of one another and hope to one day start their own business together. To top it all off, Ryan is married to Brad's oldest daughter.
"We negotiate our days pretty easily. When we've been called out for repair work, we often tackle the less desirable tasks together so neither of us feels like we got the short end of the stick," says Slusher.
The Growing HVAC-R Industry Beckoned Military Veteran Brad Henry
After 27 successful years in the military, Brad Henry retired in order to finally be home with his family. He spent a good part of his career on overseas assignments, particularly after the 911 tragedy. Once retired, he began contracting as a civilian for the military, but felt he was essentially performing the same job and was ready for a change.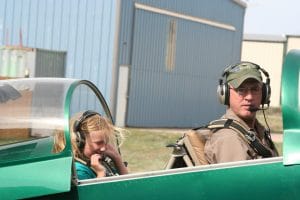 Henry did his homework, checking out a number of other colleges in Colorado Springs, but found IntelliTec "fit the bill." He wanted to get right to business with hands-on training and put his love of fixing things to work again. The 18-month Refrigeration and HVAC Technician career training program was an obvious choice for him, employing both his love of technology and desire to work with his hands.
"After the military I wanted to write a new chapter in my life instead of writing the same one over and over again," says Henry.
Henry's Serious Approach to Academics at a Career College Made Finding a Job Easier
Henry found the transition back to college quite enjoyable.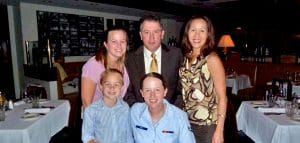 He believes if you take it seriously and do what you're supposed to be doing (reading and studying), the process is all rather straightforward. He advises that once out in the workforce you need to understand you will make mistakes. No matter who you are, let the mistakes be lessons and learn from them without letting them affect your confidence.
He began working as an HVAC Technician at HomeLand Mechanical several weeks before graduating from IntelliTec College with an Associate of Occupational Studies degree. HomeLand Mechanical is a commercial and residential heating and air conditioning business – veteran and family owned and operated. Henry enjoys the family-type atmosphere that husband and wife owners Bill and Ingrid Engler maintain for all the employees.
Henry knows learning occurs daily on the job, and he advises, "Employers know you'll make mistakes, just don't make the same mistake twice."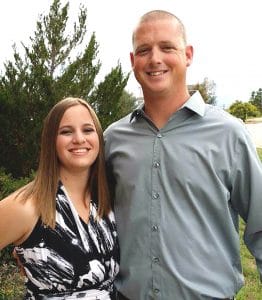 HVAC-R Graduate Ryan Slusher Defines Happiness as Time Spent With His Family – Not Dollars in His Bank Account
Henry's son-in-law, Ryan Slusher, learned quickly that money did not buy happiness. His six-figure salary and 12-hour workdays in the oil fields as a Safety Director left him little time with his family. It did not take much for him to be convinced to leave his job and join forces with Henry.
The two began discussing working together in the future, and once they determined this as a goal, it was time to decide on a career. Both men knew their strengths in the mechanical arena, and after a little research as to employment opportunities and salary potential in a number of trades, they quickly recognized the merits of HVAC-R. Slusher's subsequent relocation to Colorado Springs was an obvious one as his wife's family was already comfortably settled here.
"My father-in-law presented the idea of first going to college together and then hopefully one day working together. My wife and I probably thought about it for all of five minutes before packing up and moving to Colorado," recalls Slusher.
Relocating a family and starting life over can be an overwhelming challenge, but Slusher admits his wife shouldered the household burdens so he could focus on getting back to school. She was his source of strength and would not let him quit for anything, despite her own struggles with time limitations and health constraints.
"I'd enrolled in college a number of times back in Texas but never went to class or ended up dropping the classes. At IntelliTec I didn't have that issue because the program was fun and kept me interested. Plus, my wife, my true angel, pushed me through tough times with her constant encouragement," he explains.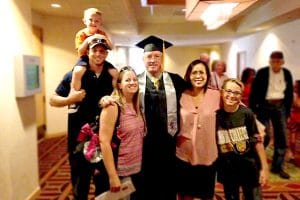 A Shared Passion for the HVAC Trade and Respect for One Another Create a Unique Bond
Joanie Johnston, Career Services Manager at IntelliTec College in Colorado Springs, knew immediately this father-in-law and son-in-law duo were a force to be reckoned with. Henry's maturity and strong work ethic – and Slusher's determined job search approach and easygoing interviewing skills – made them a perfect fit for employment at HomeLand Mechanical.
Owner Bill Engler is one of IntelliTec College's highly valued Program Advisory Committee (PAC) members for the Refrigeration and HVAC Technician program, with 36 years in the HVAC industry. He knew both Henry and Slusher were "green" as HVAC-R technicians, but have since proven themselves to be excellent technicians.
"When I interview potential employees, I make sure to ask a couple of very specific questions. First, is it something you are really interested in, and second, is it something you see yourself doing for life. This is a career that requires serious dedication, and I want the best people working for me," says Engler.
Brad recommended Ryan to Bill Engler at HomeLand Mechanical, so he clearly respects Ryan's abilities. They not only graduated within two terms of each other and now work for the same company, but they live together. 
"You really have to get along with someone to spend that much time with them. While both are top-quality performers in their own right, they certainly complement each other and make an amazing duo," says Johnston.
There is a notable level of respect between Henry and Slusher. It begins with their individual commitments to family first, followed immediately by a dedication to hard work and the integrity it takes to stick to what you start.
"In all the years I've known Brad, we've never disagreed or argued about anything. We get along really well and truly enjoy working together," admits Slusher.

Henry adds, "It's nice to work with your family, especially when you both have a passion for what you do."
About IntelliTec College in Colorado Springs
IntelliTec College in Colorado Springs, CO offers hands-on career training in the technical trades, computer technology, medical assisting  and personal training fields. These programs award either associate of occupational studies degrees or certificates and are designed to be completed in 10½ to 18 months. IntelliTec provides a supportive learning environment with small classes sizes and caring instructors. Learn how you can improve your life with a meaningful career by requesting information at www.IntelliTec.edu or calling 719-632-7626. IntelliTec College is accredited by the Accrediting Commission of Career Schools and Colleges.