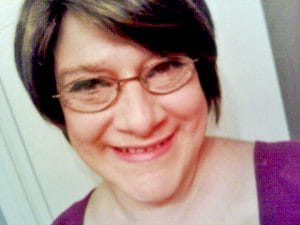 Pursuing a Medical Assistant Degree from IntelliTec College Runs in the Family
After eight years of struggling to make ends meet on a minimum wage salary, Valerie Valdez had enough. It was time to pursue a career: one that offered a better income now and and professional advancement and financial stability in the future.
"I wanted to provide a better future for my children," says Valdez, "and I knew everyday I remained in fast food was one day less that I was doing the right thing for me and my family."
Tragic Endings and a Blessed New Beginning Challenges Valdez During Her Medical Assisting Classes
Valdez' mother pushed and encouraged her to enroll in IntelliTec College's Medical Assistant Program in Pueblo, but she sadly passed away before she could attend her daughter's graduation. Valdez knew the best way to honor her mother's wishes was to finish what she started.
Coincidentally, Valdez's mother attended the medical assistant program [tragically she did not complete it due to her illness and subsequent death], as did several other relatives, so a belief in the college ran several generations deep.
"She was my rock," explains Valdez regarding her mother. "She always pushed me to do my very best, and even after I dropped out of high school, she believed I'd find my way back to school."
About halfway through her Medical Assistant classes, Valdez found out she was pregnant, and while overjoyed, it meant missing some school. She soon discovered teachers and staff did more than teach and support at IntelliTec. One teacher made graduation not just possible but likely even in the midst of having a baby:
"They emailed me missed homework assignments and even threw me a baby shower," Valerie remembers.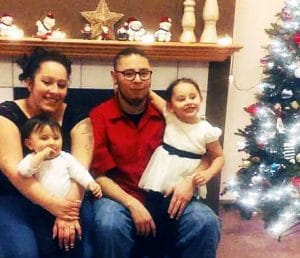 Valdez Learns to Juggle Full-Time School in Medical Assisting and Full-Time Work
Valdez may have taken a short break to deliver her son, Michael, but for the most part, she worked a full workweek while attending Medical Assisting school. Her perseverance then helped her as she pursued a number of employment opportunities.
After several interviews she finally landed not just a job, but the right job. Family members recommended Valdez apply at the Pueblo Community Health Center, and after interviewing, Valdez knew immediately this was the place for her.
She was originally assigned to fill in with different medical providers, but Virginia Gillispie, FNP (Family Nurse Practitioner) was so impressed with Valdez's organizational skills and interactions with patients, she requested that Valdez be assigned to Gillispie's own panel.
"Patients of all ages really appreciate her smile and warm demeanor.  She is calmly able to multi-task on hectic days, and is a very quick learner," remarked Gillispie.
Valdez Turns Tragedy Into Opportunity
Though her mother may no longer be with her, her unwavering belief in Valdez's dedication endures long after her passing. When life became challenging, Valdez knew that her mother was looking down upon her with an unshakeable confidence. And it is with this belief that she had the conviction to change her life.
"Now everyday I look forward to going to the health center, and working with professionals who encourage me to pursue my dreams. I'm thinking about going back to school to become a registered nurse and maybe even a nurse in the near future," exclaimed Valdez.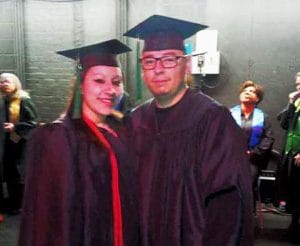 Family Support Means the World to Valdez
Valdez recognizes her journey was possible with the help of family members, who stepped in to help care for her children while enrolled in school and even now while pursuing her career. She no longer lives paycheck-to-paycheck, and credits her husband's family for helping make it all happen.
"They had my back when I returned to school and now while I work several 12 hour days. Quite simply, they're a gift from God," admitted Valdez.
About IntelliTec College of Pueblo
IntelliTec College of Pueblo, CO offers hands-on career training in the technical trades, cosmetology, allied healthcare, massage therapy, and personal training fields. These programs award either associate degrees or certificates and are designed to be completed in as little as 18 months or less. IntelliTec provides a supportive learning environment with small classes sizes and caring instructors. Learn how you can improve your life with a meaningful career by requesting information at www.IntelliTec.edu or calling 719-542-3181.