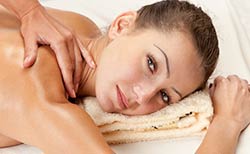 Have you ever considered getting a job as massage therapist? Whether you have or not, now may be the right time to seriously consider a massage therapy career.
There is a nation-wide shortage of massage therapists, and getting into a career college to get the training needed to become a professional massage therapist is easier than ever.
Whether you're starting your career or switching from another line of work, the opportunity is now ripe to begin a new, prosperous career in massage therapy. Many massage clinics professional sports centers are hiring massage therapists right now.
Why is the Demand for Massage Therapy Growing?
Massage Therapy services are growing in demand for a number of reasons. According to the United States Department of Labor:
Massage is becoming more accepted and respected for wellness management and pain treatment as more states are requiring standards and licensing for therapists.
Many healthcare providers are beginning to provide massage as treatment to their patients.
Professionals athletes use massage for pain and injury management.
Many clinics are being franchised, thus lowering the cost of a massage and making it affordable for more people.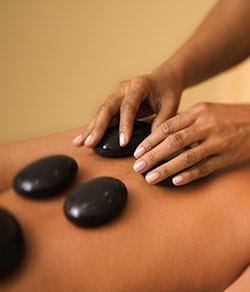 A Massage Therapist Career: Historical and Respected
Massage therapy reaches back centuries, and it has always been a strongly people-oriented profession. It is a tool for healing the human body naturally, by helping it to release tension and heal itself.
The first records of massage therapy originate from China and Egypt and has spread throughout the world, because its benefits impacted so many people in a positive way.
Moreover, it has been found that massage therapy does indeed decrease stress and release certain chemicals in our brains that are important for mental health.
Massage Therapists Have an Opportunity to Work in Professional Sports Settings
Massage therapy careers are in unexpected places. One of the biggest roles that massage therapy plays in society is in sports. Professional athletes turn to massage therapists every day, and the assistance of such a therapist is standard.
Sports massage therapists are employed in nearly every professional sporting community in the world, thus offering the option (though not the requirement) to travel for work. If you've ever dreamed of traveling the world, a sports massage therapy career could be exactly what you've wanted.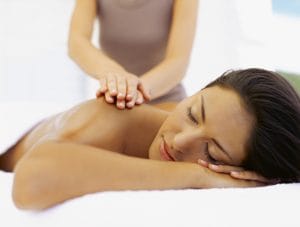 Massage Therapist Jobs Available Now – Clinics are Hiring Massage Therapists
After getting formal training in massage therapy, this exciting range of choices can be open to you—at a time when therapists are more needed than ever.
Massage therapists can work in:
Massage therapy clinics
Spas
Physical therapy centers
Chiropractic offices
Professional athlete training centers
Hospitals
Cruise ships, resorts
Self-Employment
And more!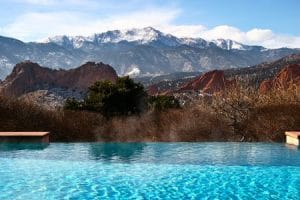 In Colorado, healthcare professionals are generally in high demand. Colorado's market has a lot of room for non-franchise therapists.
Did you know?
Colorado is also one of the top 5 highest-paying states for massage therapists.
Employment of massage therapists in Colorado is expected to increase 38% from 2014-2024 – resulting in 360 new job openings per year.
In 2016, Colorado ranks second among all states in their demand of massage therapists: there are 432 residents in Colorado for every massage therapist. Hawaii ranks first in demand, with 222 residents per therapist.
A nationwide shortage of therapists means that changing careers could also be a chance to change location. Ever considered living in another state? Some states have an extremely high demand for massage therapists, like New York, who has more than 1400 citizens for every therapist! That's nearly 500 higher than the national average of 944.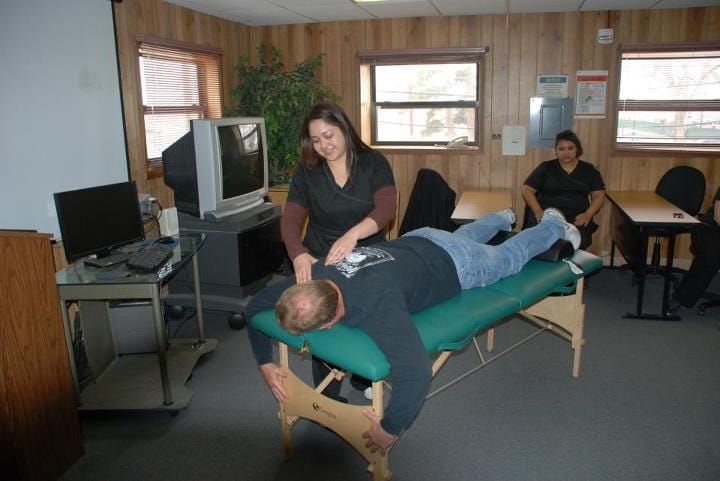 "Mobile Massage" – A New, Growing Trend in Massage Therapy
Mobile massage can be an opportunity for therapists to grow their businesses. People are requiring massage services now more than ever. However, for various reasons, they don't have the time to travel to the massage therapist, or they aren't physically able to do so, on a regular basis. Some clients are elderly or disabled. Others are just too busy working.
Massage therapists across the nation have recognized this hurdle for potential clients, and they are now performing massage therapy sessions on-site to theirs clients: at their home, nursing home, or place of business. This trend is being called traveling, mobile, or outcall massage therapy.
According to the American Massage Therapy Association, "The number of massages given in a client's home, office, or in a corporate setting jumped from 39 percent in 2010 to 50 percent in [in 2012]."
New massage therapy graduates should keep in mind that they are encouraged to work for someone right out of college instead of going straight into owning their own business.
People Often Change Careers for a More Meaningful Life
Changing careers is more common than you might think. The average person changes careers more than 5 times! Different careers are now more accessible than ever before; thus, many people take advantage and explore many different jobs and opportunities.
People are starting to seek meaning in their careers—they would rather do what they are truly passionate about, and this has spurred many people, young and old, to pursue their dreams.
With schools like IntelliTec College, training to become a massage therapist is a fast, fun, and affordable process—and it's far more hands-on than many traditional university degrees.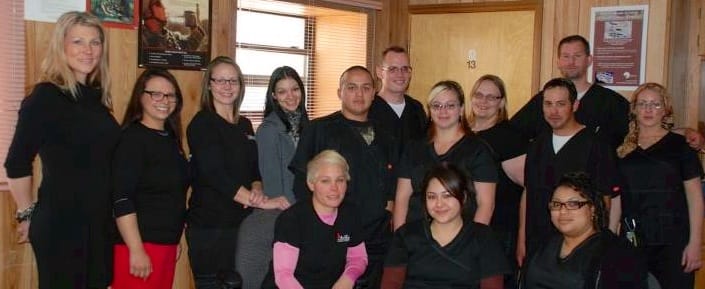 Open the Door to a Massage Therapist Career and a New Life While Demand is High.
Massage therapy is a time-honored profession that is focused on people. You could be helping people every day you go to work with the healing power of massage in one of these ways, and more:
Physical Rehabilitation
Stress Relief
Sports Medicine
Treatment of Fibromyalgia, Arthritis, and Headache
Myofascial Release
Neuromuscular Therapy
Tai Massage
A massage therapy career is available and accessible to you today. Schools like IntelliTec College of Pueblo and IntelliTec College in Grand Junction provide hands-on training for massage therapists and are here to support and facilitate your journey into this exciting and rewarding new career.
---
Sources
http://www.careers-advice-online.com/career-change-statistics.html
https://www.abmp.com/updates/blog-posts/expect-more-les-massage-therapist-population-still-growing-very-slowly
http://www.payscale.com/research/US/Job=Massage_Therapist/Hourly_Rate
http://www.bls.gov/oes/current/oes319011.htm
https://www.amtamassage.org/articles/3/MTJ/detail/2683
https://www.abmp.com/updates/blog-posts/expect-more-les-massage-therapist-population-still-growing-very-slowly
http://www.onetonline.org/link/details/31-9011.00#AdditionalInformation
http://www.bls.gov/ooh/healthcare/massage-therapists.htm#tab-6