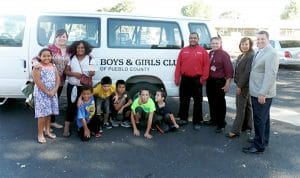 IntelliTec College Donates Funds from Annual Car Expo and Pin-Up Contest to Two Pueblo Community Charities
Press Release – For Immediate Release
Pueblo, CO – This year's 2016 Auto Show at IntelliTec College of Pueblo raised $2550 for two deserving charities: Posada of Pueblo and the Boys & Girls Clubs of Pueblo County. This annual fundraising event continues to emphasize the importance of community partnerships and the need for funds for deserving charities, while bringing attention to organizations that do so much for the community.
Anne Stattelman, Executive Director for Posada of Pueblo is grateful for the relationship.
"IntelliTec becomes part of our organization via its advocacy during fundraisers such as this. They help to spread the word about what we do, and that's always beneficial."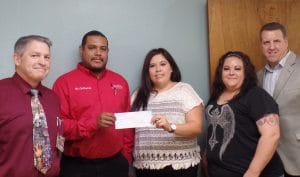 Automotive Technology Students Generate the "Fun" in Fundraising
According to Campus Director Dave Scott, IntelliTec College of Pueblo  instills in its students the value of giving back to its community, and giving support to worthy local charities such as Posada and the Boys and Girls Clubs is just one example.
"This is a fun and exciting event for the entire Pueblo campus, but it's clear the automotive students are some of the most excited. Those who display their vehicles take great pride in them," recognizes Scott.
Planning and Preparation Pave the Way for a Successful Auto Show
Jason Ontiveros, Automotive Technician Program Supervisor at Pueblo's campus, who has helped organize this fundraiser for a number of years, denotes,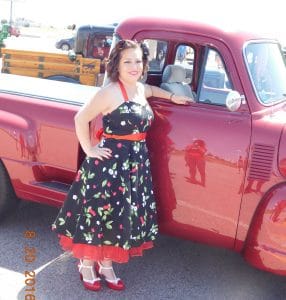 "There were 51 cars with all types of makes and models from a 1931 Ford to a 2014 Dodge. IntelliTec's Student Ambassadors served refreshments, and Victory Outreach of Pueblo provided games such as a bounce house and a dunk tank."
Months before the date approaches, staff and students begin the preparations for the auto show. The event entails a tremendous amount of planning and organization, but it is also fun and rewarding. Scott notes volunteers arrive at the break of dawn to set up, and they do not leave until "every last water bottle is picked up."
Pin-Ups and Classic Cars Create a Timeless Pair at Annual Event
For the second year, the College's Automotive Technician program introduced additional fun and fashion with a 50's themed pin-up contest where ten young ladies competed for 1st, 2nd, and 3rd place prizes.
Winners took home gift baskets filled with a variety of Matrix beauty supply products and gift cards. Contestants were judged based upon their execution of hairstyles, outfits, and overall presentation of the 50's pin-up style. Students at IntelliTec College of Pueblo's Cosmetology program were on hand to style with hair and makeup for the models of the contest.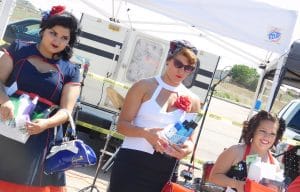 Contestants posed for a photo shoot with several of the cars on display, and the car owners were thrilled to have their vehicles photographed with the fashionable 50's pin-up ladies. "The contest is done very tastefully and everyone has a great time with it. Hot cars and pretty girls have always gone together in the automotive world. We take great strides to ensure it is all part of the family-oriented fun of the event," says Scott.
About IntelliTec College of Pueblo
IntelliTec College of Pueblo, CO offers hands-on career training in the technical trades, cosmetology, allied healthcare, and massage therapy fields. These programs award either associate degrees or certificates and are designed to be completed in as little as 18 months or less. IntelliTec provides a supportive learning environment with small classes sizes and caring instructors. Learn how you can improve your life with a meaningful career by requesting information at www.IntelliTec.edu or calling 719-542-3181.
Contacts:
Jason Ontiveros
Automotive Program Supervisor
IntelliTec College of Pueblo
jontiveros@intellitec.edu
(719) 542-3181
Dave Scott
Campus Director
IntelliTec College of Pueblo
dscott@intellitec.edu
(719) 542-3181
###