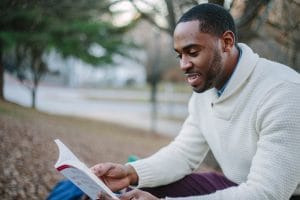 Have you found yourself stuck? If you are having trouble finding a job, getting a job you like, or finding a true career path forward, we understand.
Today's "gig" economy lends itself to short-term jobs with no clear direction forward. While hopping from gig to gig can keep things fresh and interesting while being flexible with your schedule, it is not an ideal fit for someone seeking a steady career.
As described in a recent article by Newsweek, the gig economy can be better known as the "irregular" economy. While this economy allows businesses to work faster and employ people only when they need them, it has the reverse effect on its workers.
Work can be sporadic, and it can be difficult to know when you will get paid, or how much you will get paid, at the end of a project. Additionally, as Newsweek mentions, many workers face the emotional toll of irregular work, left with stress and uncertainty about the future.
Instead of chasing short-term jobs and piecing together freelance work, choose a path towards stability. More and more studies are showing the value of trade schools to get ahead in today's economy. Rather than relying on side-hustles or contract positions, you can earn a degree or certificate that qualifies you for a position where you can learn and grow for years to come.
What is a Trade School?
A trade school, also known as a vocational school or career college, prepares you for the real working world. You are equipped with the information and skills you need to become a professional in a great field.
At a trade school, you go beyond learning abstract theories and ideas; you develop hands-on experience that makes you better prepared for the job market. You learn by doing, getting in worthwhile practice that makes you ready to jump into a new career.
Trade schools are made to create long-term career moves for students. With programs that lead to in-demand jobs, students are in good hands knowing that their hard work will pay off in a big way.
What to Look for in a Trade School
Just like all colleges, not all trade schools are the same. There are some important differences that can lead you to greater success in the future.
By selecting a trade school that works with you – offering real experience and insight that you can apply to your resume and job hunt –– you are more prepared to make an exciting career change.
In the following 5 ways, you will learn what some of the most important traits are when selecting a trade school. When you are weighing your options, think about these items; what is most important to you, and what will lead you to the most success?
Is It Personalized, Just for You?
Bigger is not always better. Have you ever struggled in school before? Or do you simply enjoy talking through your assignments with others, including the teacher? If either of these describe you, a large school can make you feel left out and left behind.
Instead, think about how you learn best. Does it help when you get to know other people around you and learn together? Do you like having a certified instructor take time with you to make sure you understand?
Online courses and large schools can leave you feeling lost and overwhelmed. Selecting a school that is large enough to provide a great program for you, but small enough to take time to care about you, can make all the difference in your progress.
Take a look at teacher to student ratios, or class size numbers. Does the number feel too disproportionate or large? Consider how you will feel if you are just a number. You are taking the effort to go to school, learn, and become a professional – shouldn't your college treat you as one?
Is It Convenient and Quick?
One of the most interesting things about attending a trade school is all of the people you meet. From all walks of life, students are all working towards a common goal: to learn a lot to land a great job.
Since every student is different, it makes sense that each person has a life outside of school. Parents want more stability to support their kids; sons and daughters want to move out of their parents' homes and start a new life; and unemployed people are eager to get into the working world to make money.
That's why it is important to find a school that understands you are a person with a life. School is a wonderful way to make your life better; however, you still want to live your life and manage everything you have going on each day.
Finding a school that gets you on the path to a great career quickly and conveniently is key.
First, look at program length times. If you are interested in earning a degree or certificate, how long will this take? How quickly can you learn what you need to know, and then get out into the real world?
Next, consider your life and where you physically are. Is there a school that is close enough to you? Does the school offer multiple campus options so you can choose the one that works for you? Is the school close to public transit, or is it easily accessible for drivers?
Think about your lifestyle and how your school can fit into it, not challenge it.
Is It Respected and Legitimate?
An important factor to consider is whether a school is legitimate. You could go to a trade school, do all the work, and learn that the school is not accredited.
Make sure the school where you want to attend is accredited. This means that it has approval to teach you and give you a degree or certificate.
Along with accreditation, think about how the school is viewed in the community and beyond. Does the school work to help others in the community? Do people in the community, especially the school's alumni, have good things to say about how the school helped them along the way?
Does the school have a track record of success, sharing great testimonials and success stories from students? It is important to do your homework on this one; reach out to people, find out what the school does for your community, and make sure that the school is able to give you the education you need.
Will It Make You Career-Ready?
When you finish up with your program, will you be ready to apply for jobs? Sometimes, programs simply give you the principles behind a field of study, but not the skills and equipment you need to move forward.
While it is valuable to learn the ideas behind your new job, you need to have actual skills and experience to bring to the table. In today's world, jobs expect you to have experience under your belt, not just a vague idea of how you can help them out.
That's why it is important to choose a school and program that has clear deliverables. What will you learn? Do you get any equipment in the program that will help you on the job? Is the program updated with the latest technologies to make you a great candidate?
Speaking with a trade school's career services department or an admissions representative will give you a clear picture of how their program can prepare you for the working world.
Does It Have a Team to Move You Forward?
Making the effort to go to trade school and learn something new can be challenging. It is important to know, from the beginning, that you have a team cheering you on along the way.
A team can be made up of the following people:
Smart instructors, who are skilled in their field and can give you the real details you need to be great at your job.
A career services department, willing to help you set up interviews, write a great resume, edit cover letters, and apply for positions that suit your strengths and interests.
A financial aid service, where you can feel confident in the financial decisions you make to invest in yourself and your career.
A community of alumni who have entered the working world, able to offer advice and insight for your career journey.
Wonderful classmates who, like you, are working towards a better life. These classmates can be your support system, help you learn, and give you advice as you move forward in the program together.
Choose a Trade School That Does More
While there are plenty of options for nearby trade schools, not all of them can give you a personalized, convenient, and hands-on education you deserve.
With multiple locations, program offerings, and opportunities to learn in and out of the classroom, IntelliTec College is built for your success. We have chosen our campus locations strategically, making it convenient for you to live your life while earning your degree or certificate.
Along with convenient and quick programs, we also focus on caring for you. We take time to get to know you, your career goals, and show you around the campus to learn where you fit in here. Once you are settled into a program, we check in with you along the way. Instructors make sure you are learning well, and your classmates help you stay accountable for showing up and participating.
Unlike other larger trade schools in the area, we are focused. We bring only the best programs to ensure you find a job upon program completion. Our career services department helps to guide you into the working world, and we make sure you are excited to take on your next phase in life.
If you are curious about how the IntelliTec approach is different than the other schools, talk to us today. We are dedicated to helping you achieve your goals and create a life and career you've always wanted.