While most people think of an internship as nothing more than pouring a cup of coffee or filing a pile of documents no one else has time to organize, there is plenty of value that comes with the right experience.
That's why finding a great externship doesn't just improve your resume, but it also gives you the hands-on learning opportunities you need to jumpstart an exciting new career.
What is an Externship?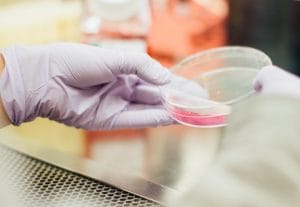 The word "internship" and "externship" may seem interchangeable, but they are quite different in terms of real-life work experience.
In an externship, a student has the chance to shadow a professional in their chosen industry. Depending upon the length of time your externship experience will be – whether a single day or several weeks – you are given a front-row seat to a day in the life of your new profession.
IntelliTec students who participate in the externship program go from learning in our campus classrooms to learning in an occupational setting within the local community.
What are Examples of Externships?
Depending upon what program you are part of at IntelliTec, there are a wide range of externship possibilities for you! Because IntelliTec is active in the communities where our campuses are located, we have established partnerships with many local businesses to help our students get great externship experiences.
As part of the medical or dental assistant program IntelliTec provides, externships are created with local care providers so that students can acquire specific experience and applications needed for their certification completion.
Each participating care provider has an on-site supervisor who works closely with the IntelliTec Colleges Externship Coordinator to create a customized plan of goals and objectives for each externship student. The coordinator then guides the student through real-time learning experiences and evaluates them on demonstrated competency and skill attainment.
Why Does an Externship Matter?
Having an externship is important for students because it allows the combination of didactic and hands-on training in a real-world career setting.
Students are able to perform their learned skills safely with professional, experienced oversight.
This helps build tremendous confidence preparing them for their future career. Also, important feedback is given which enhances their skills even more.
Medical Externships in Colorado and New Mexico
Medical and dental externships are available through IntelliTec Colleges through the Colorado Springs, Grand Junction, and Pueblo campuses.
In Colorado Springs, a student could have an externship with a variety of ages through Family Practice or help the rehabilitation of patients at Apex Pain Management. Nursing Assistant students can gain experience at Rock Canyon or Villa, among others.
Medical Assistant students can choose to work specifically with Adults at Adult Medicine Specialists or mix in pediatric care with Family Care Specialists, INC or Colorado Springs Family Practice. Additionally, a student may wish to specialize more in cancer care at Rocky Mountain Cancer Centers or help combat allergies at Colorado ENT & Allergy.
In Grand Junction, those options are also available with externships at Urological Associates, Community Hospital or Healing Horizons just to name a few. Dental Assistant Students have more than 25 externship opportunities to choose from.
Check the many externship partnerships that IntelliTec offers with the list of locations below. Have questions or want to get started? Contact us today!
Pueblo Medical Assistant Extern Sites:
Adult Medicine Specialists
Southern Colorado Clinic PC
On Point Primary Care
Family Care Specialists, INC
Rocky Mountain Cancer Centers
Pueblo Community Health Center
Hope Internal Medicine of Pueblo, PLLC
Hanson Clinic
Colorado Springs Family Practice
QwikCare MD
Affordable Health Clinic
American Vein & Vascular
Pueblo Nursing Assistant Extern Sites:
Rock Canyon
River Walk Rehab and Secure
Genisis
Center At Parkwest
Villa
Colorado Springs Medical Assistant Extern Sites:
Apex Pain Management
Quest Diagnostics
Family Practice
Grand Junction Dental Assistant Extern Sites:
Jacobson Family Dental
Hudson Family Dental
Marillac Clinic
Jolley Smiles
Fun at the Dentist
Ruby Canyon
Montrose Dental Partners
All in One Dental
Bright Smiles
GJ Oral Surgery
Crested Oak
Monumental Smiles
Parkway Dental
Comfort Dental 25 Road
Grand Junction Medical Assistant Sites:
Davita
Healing Horizons
Family Values Clinic
Marillac Clinic
Community Hospital
Primary Care Partners
Good Samaritan Clinic
Urological Associates