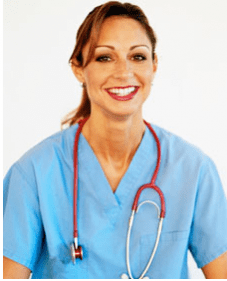 A New Nursing Assistant Program is Coming to IntelliTec this July.[/caption]
Press Release – For Immediate Release
Pueblo, Colorado – IntelliTec College in Pueblo is adding a new four week Nursing Assistant's Program to its curriculum at the end of July. This accelerated program features brand new, high-tech equipment and professional, dedicated instructors. The course is perfect for someone who wants to break into the medical field and attain licensure in just two months.
Nursing Assistants provide basic care and quality of life services to patients under the direction of a nursing staff. Their duties include feeding, bathing, dressing, grooming and transporting patients. According to the U.S. Bureau of Labor Statistics, employment in this field is expected to grow by 20% over the next 8 years, and "because of the growing elderly population, many nursing aides, orderlies, and attendants will be needed in long-term care facilities."
The Nursing Assistant program officially begins July 22 and will take place Mondays thru Thursdays from either 9am-2pm or 5pm-10pm. There will be a mix of textbook and hands-on learning, followed by clinicals in 2 different local nursing homes. Students of this program will prepare to sit for the State Board exams, for which a passing grade will earn them their licensure. Licensed graduates of the program can work in hospitals, nursing homes, home health care or private care facilities. Program Supervisor Terry Sandoval says "This is the only program that I know of that you can actually have a license in the state of Colorado in 2 months, (which) will also transfer to 24 other states."
Enrollment is open to anyone who is 18 years or older, has a high school diploma or GED and can pay the tuition fee. Sandoval describes the right candidate as being either "right out of high school, moms who want to work their own hours or anyone wanting to see if the Nursing field is the right choice for them without committing to a lengthy program…"
The staff has been chosen for their experience, professionalism and individual expertise in the medical field. Program Coordinator Lucy Montoya is a registered nurse and Instructor Debbie Babich is an L.P.N. with 20 years of experience, who has been teaching Nursing Assistants for Approximately 5 years. Sandoval herself is a C.N.A. who says she has "been in this field for several years and I believe in this program 110%. I like to think that at some time in our lives we will all need help and I would like it to be someone that was trained by IntelliTec College Nursing Assistants Program."
About IntelliTec College of Pueblo
IntelliTec College of Pueblo, CO offers hands-on career training in the automotive technology, cosmetology, medical assisting and massage therapy fields. These programs award either associate of occupational studies degrees or certificates and are designed to be completed in 9 to 18 months. IntelliTec provides a supportive learning environment with small classes sizes and caring instructors. Learn how you can improve your life with a meaningful career by requesting information at www.IntelliTec.edu or calling 719-542-3181. IntelliTec College is accredited by the Accrediting Commission of Career Schools and Colleges.
CONTACT:
Terry Sandoval – Nursing Assistants Program Supervisor
IntelliTec College in Pueblo
tsandoval@intellitec.edu
719-542-3181
###