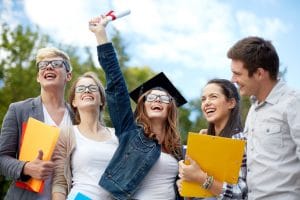 If you do not have a high school diploma, one option for you is to get your GED certificate. GED training holds the key to a better future, for instance:
Getting your GED certificate will open doors to jobs.
If you want to go to college, you must have a high school diploma or a GED certificate to get in.
If your GED scores are good, you also may be able to apply for scholarships and other sources of money to help pay for college classes or trade school training.
Top 5 Reasons Why You Should Get Your GED Certificate Now
Getting your GED will help you for your entire life. It may help others, too.
Here are five powerful reasons to get your GED now:
The job market has changed. In today's world, most employers will not hire anyone who does not have either a high school diploma or a GED.
A GED can make a big difference in future earnings. For example, a study by the National Center for Education Statistics revealed a difference of more than $6,800 per year in average earnings between non-graduates and persons who held either a high school diploma or a GED. This study included annual earnings from 2000 through 2013 and covered full-time workers ages 25-34. The total difference for those 13 years of earnings comes to $88,400.
The more you learn, the more you can learn. The skills you gain in studying for your GED make it possible for you to be successful in other studies. Your self-confidence grows. You become aware that you have the ability to set career goals and figure out steps to reach those goals.
Getting your GED helps you meet requirements to go to college or join a branch of the armed forces. Although military career opportunities are limited when you have only a GED, the GED makes it possible for you to take college or trade courses that expand your choices.
You set an example for others to follow. Family members who are still in school see that education is important. Your determination to make your life better influences others who are struggling. The ripple effect of your efforts can have far-reaching results, doing much good.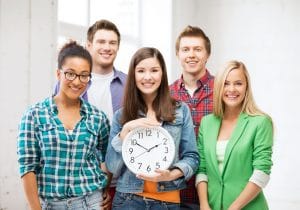 What Is the GED?
"GED" stands for general educational development. "GED" also refers to the certificate that you earn by passing certain tests. Each state oversees testing in that state and determines the test sites. The GED certificate proves that the holder has educational skills that are similar to those of a high school graduate.
You will be tested in these four subjects:
Math
Science
Social Studies
Reasoning through Language Arts (RLA)
Who can take the GED Test?
Anyone who is not attending high school and is age 17 or older may register to take the GED tests.
Sometimes, the age restriction is lowered to 16.
Certain students who are enrolled in school also may be able to test.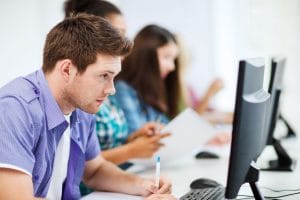 How Hard Is It To Get Your GED?
Among other questions, you probably wonder whether you have what it takes to earn your GED. Because you dropped out of high school, you may doubt your abilities. People become high school dropouts for many reasons.
Perhaps you left school to help your family.
Perhaps you got in with the wrong crowd or quit because you didn't like the classroom environment.
No matter why you dropped out of school, you know more now than you did then.
You learned a little about how education helps grown-ups make good lives for themselves and their families.
This knowledge will motivate you to do well in your efforts to earn your GED.
Also, the study materials and the testing program itself are designed to help you succeed.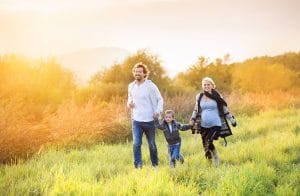 How Long Does It Take to Get Your GED?
You might be able to earn your GED in less than three months. How long it takes to get your GED depends on what skills you already have. It also depends on the number of hours you study each week.
Take practice tests to find out what you know and what you don't. Then, study only what you need to learn.
Each of the four content areas is tested and scored separately. If you do not pass one test, you only need to retake that test, not all four. Some states allow you to retake a test as many as eight times in one year.
National statistics for July 2014 through June 2015 showed that:
77 percent of all GED tests taken received passing scores.
The pass rate for the GED test in New Mexico was 74 percent.
The Colorado GED test pass rate was 88 percent.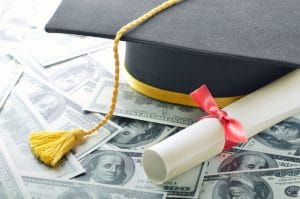 How Much Does It Cost to Get Your GED?
Getting your GED does not need to be expensive. Here are a few pointers:
Testing fees vary from state to state. The average fee for taking the complete battery of all four tests is $120. Contact the GED Testing Administrator in your state to find out the exact cost for you to take the GED Test.
You do not need to schedule and pay for all four tests at the same time.
Free study materials are available at your local library.
Tutorials and practice tests are available at no cost through the GED Testing Service web site.
If you need to take classes or work with a tutor in order to succeed, costs may be a bit higher. Earning your GED, however, will make the results well worth the costs.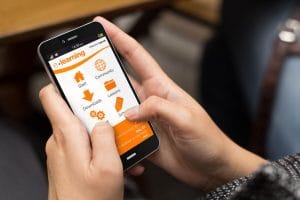 Can You Take The GED Online?
You can search online to find legitimate GED testing centers.
You also can use the Internet to register for the GED tests and sign up for online classes.
However, if you see an ad stating that you can take the actual GED tests online, run!
Legitimate testing takes place only at state-approved locations.
You must appear in person in order to test.
You will use a computer to take your tests, but you cannot test online instead of at an approved testing site.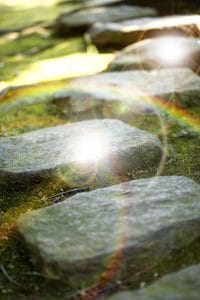 Learn the 5 Quickest Steps to Getting Your GED
If you follow certain steps, you will have your GED faster than you thought possible.
Choose a state-approved location that provides GED testing. Ask your local librarian, or Check out GED Testing Service's information page.
Decide how to study for the GED. The best method will depend on your learning style. Sign up for help if needed.
Obtain study materials and schedule time to study without interruptions.
Take practice tests, then brush up on weak areas.
Register for and take the tests. If needed, retake tests until you have passed each and are satisfied with the scores.
Additional Resources
U.S. Department of Labor Bureau of Labor Statistics: Education Matters
http://www.bls.gov/careeroutlook/2016/data-on-display/education-matters.htm
Pew Research Center: The Rising Cost of Not Going to College
http://www.pewsocialtrends.org/2014/02/11/the-rising-cost-of-not-going-to-college/
Colorado Department of Education: GED Participation and Outcomes FY 2014-15 Report http://www.cde.state.co.us/postsecondary/geddatafy1415
New Mexico Public Education Department: GED Home


http://ped.state.nm.us/ped/GED_index.html
Sources Used
National Center for Education Statistics: Fast Facts – Income of Young Adults
https://nces.ed.gov/fastfacts/display.asp?id=77
GED Testing Service: Protect Yourself From Fraud
http://www.gedtestingservice.com/testers/test-fraud
GED Testing Service: There's Never Been a Better Time to Test
http://www.GED.com
IntelliTec Colleges: Get Your GED
https://intellitec.edu/community/ged-classes-testing.php
IntelliTec Colleges Blog: IntelliTec College Offers Improved Online GED Testing to Grand Junction
https://intellitec.eduintellitec-college-offers-improved-online-ged-testing-to-grand-junction/