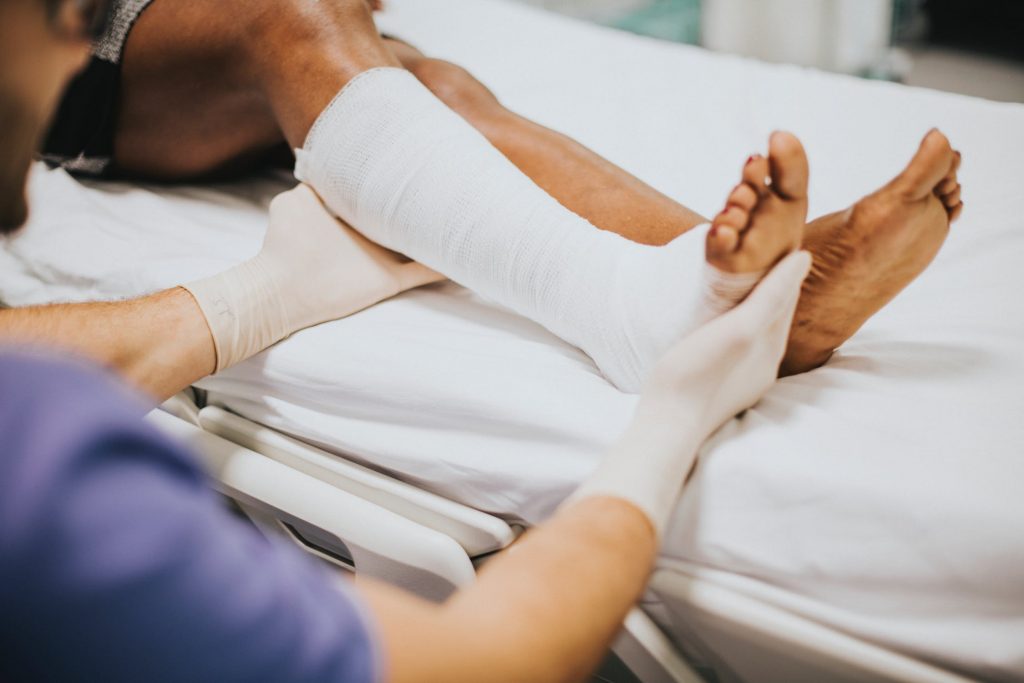 With IntelliTec College
Are you looking for a fulfilling career in which you can help others? Have you ever considered a career as a Medical Assistant? Becoming a Nurse, a Doctor, or a Pharmacist takes years of schooling and thousands of dollars in tuition, but you can train to be a Medical Assistant in as few as 10.5 months with training from IntelliTec College. IntelliTec trains students just like you for rewarding careers that are in high-demand across the country, and right where you live! Read on to discover 5 great reasons to pursue a career as a Medical Assistant. 
Medical Assistants Help People
A career as a Medical Assistant is perfect for someone who has a passion for helping others. Medical Assistants work closely with patients, providing them directly with care and medical attention. A tolerant, patient, and caring manner is important for people in this career. 
Medical Assistants are in High Demand
The Healthcare industry in the United States is booming, the result of an aging population and more people than ever before with medical insurance. This industry growth is apparent in the continuously increasing demand for healthcare services and the professionals that provide them. According to the U.S. Bureau of Labor and Statistics, employment for Medical Assistants is projected to grow 29% percent from 2016 to 2026, much faster than the average for all occupations. This astonishing growth is expected to add nearly 200,000 new jobs nationwide over this ten year period. As a Medical Assistant, you may find work in physicians' offices, or in clinics, hospitals, private labs, and other healthcare facilities in any town or city throughout the country.
Medical Assistants are an Important Part of a Medical Team
Medical Assistants play a vital role in the healthcare field. A Medical Assistant is a type of Allied Health Professional, working directly alongside doctors, physicians, and other medical providers to provide patients with the highest level of care. Medical Assistants are often responsible for important administrative duties, including greeting patients, updating and filing patients' medical records, and scheduling appointments, as well as clinical tasks such as measuring vital signs and preparing the patient for procedures. By performing these tasks, the Medical Assistant frees up the doctor's time for other important tasks. 
Medical Assistants Perform Vital Healthcare Tasks
Medical Assistants are responsible for many important clinical tasks that assist and support the doctor and the other medical staff. The Medical Assistant is often responsible for performing routine tasks and procedures such as measuring patients' vital signs, administering medications and injections, recording information in medical recordkeeping systems, preparing and handling medical instruments and supplies, and collecting and preparing specimens of bodily fluids and tissues for laboratory testing. The Medical Assistant will also prepare the patient for any scheduled procedures, and answer any questions they may have regarding the procedure. Medical Assistants organize patient's charts, arrange for hospital admissions, order prescriptions through the pharmacy, and clean the exam rooms between patients. 
IntelliTec College can train you to be a Medical Assistant in just 10.5 months!
Unlike becoming a nurse or a doctor, you can train to be a Medical Assistant in months, not years. IntelliTec offers an excellent, industry-recognized Medical Assistant training program that is accredited by the Accrediting Commission of Career Schools and Colleges (ACCSC). IntelliTec provides hands-on training from industry professionals, and graduates are prepared to sit for the AMT Registered Medical Assistant and Phlebotomist examinations for certification. IntelliTec's Medical Assistant certificate program is available at the Colorado Springs, Grand Junction, and Pueblo campus locations. 
So does Medical Assisting sound interesting to you? If you would like a rewarding career in which you can help others and be an important member of a medical team, book a tour of an IntelliTec campus today!  You can visit our modern facilities, and speak with one of our friendly Admissions Representatives, who can answer your questions and even help you begin the enrollment process. What are you waiting for? Make it happen with IntelliTec College!