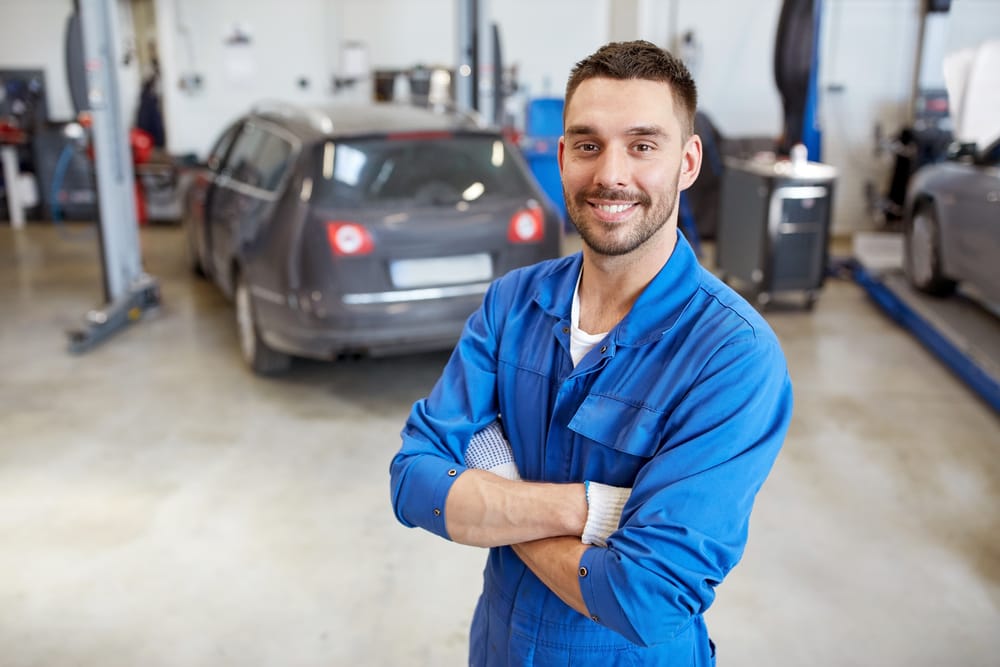 Do you like working with your hands? Do you enjoy solving problems for other people?
Are you the type of person who couldn't stand to be pent up in an office all day?
Would you love to come to work every day with a completely different set of tasks awaiting you?
Then, you may want to consider becoming an automotive technician. This job will offer you a number of different opportunities, all of which will involve using your problem-solving skills to help others on a daily basis.
Your Duties as an Automotive Technician
It may seem as though working as an automotive technician would be a fairly straightforward position.
Yet, one of the best parts of working as an automotive technician is all the kinds of different work you'll get to do. So if you bore easily, this is definitely a field worth considering.
In simplest terms, your job as an automotive technician is to diagnose problems with your customers' cars and then fix them.
While this usually involves mechanical components, these days, the problems often have to do with electrical elements, as well.
Common Responsibilities as an Automotive Technician
It would be impossible to provide a comprehensive list of everything you'll do as an automotive technician. As we'll touch on in the next section, where you work will have a big effect on how you spend your days.
Still, here are some of the most common responsibilities automotive  technicians have:
Running diagnostics to test automobile parts and identify the source of mechanical problems
Carrying out preventative maintenance (e.g. oil changes, tire rotations, filter replacements, etc.)
Advising customers on how they can better care for their vehicles
Picking the best possible parts and using warranties to keep customers' costs as low as possible
Maintaining inventory and ordering more parts as necessary
Answering phones, setting up appointments, and updating customers about their vehicles
In states that have laws regarding emissions, automotive technicians carry out tests to ensure their customers are meeting these legal standards.
Over time, you may also take part in continuing education courses to ensure you understand how to repair and maintain vehicles with newer forms of technology.
Contact us today and we'll send you more information about how we can put you on the path to success in this fun, dynamic field.
3 Places You May Work as an Automotive Technician
Again, when most people think of automotive technicians, they immediately think of the typical garage that works on vehicles, but your career could take you to other settings, too.
1. Auto Garage
Most automotive technicians work in garages, but that's a pretty diverse umbrella term. It could mean working for a national chain or it could mean being the employee of a small business. Both offer their own advantages.
You could also start your own garage at some point, as well, though this is best done after you've acquired some experience.
2. Dealership
Most dealerships need automotive technicians on hand to work on their customers' cars as necessary. Many dealerships also depend on the s they provide as an added incentive for new customers to purchase from them.
3. Offices
Some amount of your work as an automotive technician may involve being in an office. Many garages have a designated room where you can answer the phone and talk to customers.
If you work at a dealership, you may be brought into the office from time-to-time to answer customer questions and better help them understand technical aspects of a vehicle before purchasing.
With that said, you don't need to worry about wearing business professional clothing to work every day, even if some office work is required. The vast majority of your time will be spent working on vehicles in a garage environment.
Would You Make a Good Automotive Technician?
Obviously, if you like working with cars, you'll probably enjoy working as an automotive technician.
It's also a great role for anyone who loves working with their hands and seeing the results of their efforts in real-time.
Most technicians enjoy seeing the regular progress they make on a vehicle, as opposed to waiting weeks, months, or even years before all their hard work finally pays off. Every single day, you'll know your work is making a difference.
While you won't be in front of your customers for much of the work you do, technicians do spend a lot of time around each other. So if you would prefer to work in a social atmosphere and are a good team player, working as an automotive technician may be a good fit.
As we mentioned earlier, being a technician involves a variety of work, so while there may be some days that are slower than others (you may do nothing but change oil), you can expect that, as a whole, your week won't involve a lot of boring downtimes.
Of course, keep in mind that working on vehicles involves a lot of physical labor. Even with all the technology that exists today to help you do your job, you'll be lifting heavy objects, moving them into place, and controlling hydraulic machines. It's nothing the average person couldn't handle, but it's something you'll need to handle on a regular basis in this role.
Finally, this is a fantastic job for people who love to solve problems.
Again, often times, you'll need to change someone's oil or rotate their tires – pretty straightforward work. Other times, there won't be a simple solution. You'll need to use your education, experience, and even that of your coworkers to figure out what needs to be done to resolve your customers' problems.
Ready to Begin a New Career as an Automotive Technician?
If the description above sounds interesting, we would love to tell you more about this career path and how we can help. At IntelliTec, we provide hands-on, cutting-edge training from certified, experienced instructors.
Contact us today and we'll send you more information about how we can put you on the path to success in this fun, dynamic field.