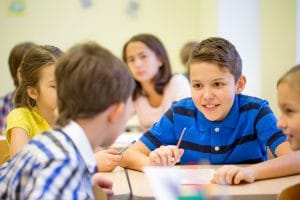 The job of being a stay-at-home parent is tough as nails, but ultimately it's rewarding. It's the most thankless job. It's an unpaid job. It gets you respect…sometimes.
Being a parent is hard work, and it comes with many sleepless nights and plenty of stress. You have to learn everything yourself, and no one agrees on how best to do the job.
When the kids are home for the summer, it's your full-time gig. But what happens when it's time for them to go back to school? You get a breather, sure. But then there's next summer, and childcare is expensive.
Are you a stay-at-home parent who has thought of returning to work?
Nine months of kids at school, what will you do with it?
You could, of course, work on your own projects while the kids are in school. Maybe you like woodworking, hiking, or calligraphy. Maybe you want to improve yourself; get a gym membership or start trail running.
Maybe you fantasize about going to college and starting an exciting and fulfilling career. What if you could dedicate that extra time to a long-term investment: a career along with being a parent? It may surprise you how easy it is.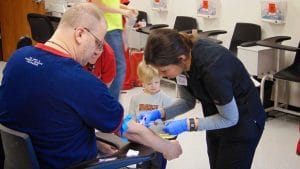 What if you could go to college while your kids were in school?
Vocational career training that takes less than two years can radically change your life. As a stay-at-home parent returning to work, you will be happy know that you do not need four years and tens of thousands of dollars to go back to school. In fact, 70% of careers don't require a bachelor's degree—and not just coffee house jobs.
Skilled work, like massage therapy, personal training, cosmetology, dental and medical assisting, pharmacy technician, computer networking, HVAC installation, car repair, and many others are all available without a four-year degree.
Career college class times are often flexible – you can choose between day or evening classes. It's hands-on learning, too, where you will gain skills through actual practice and application.
You can train for a real career in less than two years – and start making more money for your future!
Did you know that a holder of an associate's degree, on average, earns 20% more than a student who only received a high school diploma? With the extra money, you might be able to work and play with time to yourself—even in the summer. Vocational career training is more affordable than ever.
Change Your Career – and Your Life – for the Better
Believe it or not, 68% of college students are over 22, and 40% are over 25. It's no surprise, either, as adults are deciding to take a break after high school then go to career-specific education later.
Now is one of the best times to pursue a skilled trade, as there are record shortages in many hands-on professions, along with job growth in the sectors that employ skilled workers.
Requirements for Getting Into a Career College
Many vocational degree and certificate programs don't even require a high school diploma. With a GED (general education degree), you can pursue a wide range of programs that can be completed in under two years. If you don't have a GED yet, there's plenty of help to get you there in just months. Various IntelliTec College campuses provide GED preparation and testing. Training for a new career is 100% possible for a stay-at-home parent.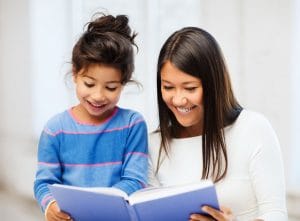 Here are some tips on how to make the most of being a stay-at-home parent while going back to school.
Having a career should mean more than just making money – it can improve your health, family life, and happiness. There are things to prepare for when transitioning from being a stay-at-home parent to a working parent. Make sure you:
Discuss with your significant other. Make sure you are on the same page in understanding what's required of you to succeed in college and in your career. The price of such a commitment includes your time, and now you will have less. Make a new schedule to re-distribute your household and family responsibilities between you and your partner.
Manage your time. You will be attending classes, but make sure you also set aside time for special projects and staying caught up on your homework. Since classes typically aren't held on weekends at career colleges, Saturdays or Sundays can be good times to set aside for quality family time.
Take it easy. Taking classes in something you're genuinely interested in should be fun. Enjoy the process of learning your new skills and knowledge! Remember to also reward yourself for your hard work every now and then by doing something fun with the family.
Are you a stay-at-home parent who is being called to make a change? Learn how working parents can be a positive role model for their children.
The origin of the word "vocation" is vocare, which is Latin for "calling." Being a stay-at-home parent is a calling in itself, surely. But that calling can change.
Parents with careers not only care for, protect, and teach their children, but they are amazing, interesting, and respected people outside of the home.
According to TheWorkingParent.com:
"Children need inspiration in order to succeed, and this generally comes from people they admire and look up to. Those who have strived for excellence in their chosen career can be extremely positive role models for children. They show them how hard they have to work to achieve those levels of success. Children see that if they are that successful, they'll achieve what they want to and lead happier lives."
Being a working parent is an admirable vocation, and it is something to make you – and your children – successful and proud.
Sources
https://nces.ed.gov/fastfacts/display.asp?id=77
https://intellitec.eduits-never-too-late-to-go-back-to-school-and-earn-your-degree/
https://intellitec.edu/community/ged-classes-testing.php
http://www.forbes.com/sites/emsi/2013/03/07/americas-skilled-trades-dilemma-shortages-loom-as-most-in-demand-group-of-workers-ages/
http://theworkingparent.com/family-articles/role-models-the-impact-they-have-on-our-children/