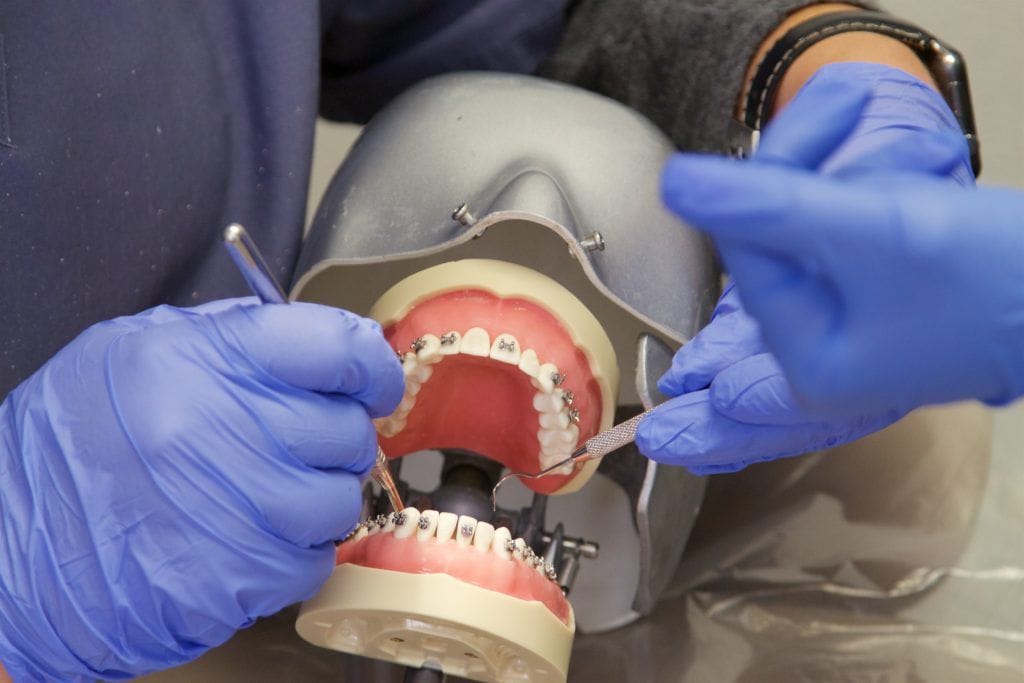 Jennifer Prather, Dental Assisting Program Supervisor at IntelliTec College in Grand Junction Is Passionate About the Program
Walking into the dentist office can often seem daunting.  Maybe it's the fear of the unknown or just knowing you haven't really flossed every day as you should.  As you enter the door, a sense of calm can envelope you with a warm greeting at sign-in.  As you go into an exam room and sit in the chair, all the instruments are ready to go causing everything to flow so smoothly into another routine visit. 
If this is often your experience, it's likely that a Dental Assistant helped to create that needed sense of peace. 
Dental Assistants are often the "glue" of the dentist office working behind the scenes sterilizing and preparing equipment or assisting the doctor or hygienist staff as needed on exams.  
Jennifer Prather, Dental Assisting Program Supervisor at IntelliTec College in Grand Junction , says that a student learns a wide variety of skills in our Dental Assisting Program that will help them succeed in just about any dental environment.  "A student learns front office to the back office procedures including checking in and out patients, taking x-rays, making impressions or assisting the doctor with an examination." 
For over 10 years, Prather has encouraged her students to use their hands-on training before entering the workplace through academic experiences and externships.  Externships are a part of their certificate program where a student is placed in a local dentistry setting to work for a certain number of hours.  "A student is truly able to see how everything comes together through an externship because they are working in a real setting with actual doctors and patients," says Prather.  "They understand the schedule of a normal day in a dental office.  In this environment, students realize that teamwork is vital to career success. When one is motivated to help and serve others in tangible ways, they will find their place in this incredible field."
Many people ask about the difference between a dental assistant and a dental hygienist and often confuse the two, but they are not interchangeable.
One of the most notable differences is the length of education. Dental hygienist training is usually done at 2 and 4 year schools and requires an associates degree, while a dental assistant program, like at IntelliTec College, can be completed in as little as 9 months.
There are also differences in expected incomes as well as the outlook for each career. You can find detailed information on both careers here.
All this week, March 3-9, Dental Assistants are being recognized for the pivotal multi-talented role they play in dental health by the American Dental Assistants Association as part of Dental Assistants Week. 
We salute our 235 students who have graduated from the Dental Assisting program since 2009 and wish you bright smiles and future ahead. For more information on our Dental Assistant program in Grand Junction Colorado, visit our website at https://intellitec.edu/programs/dental-assistant/