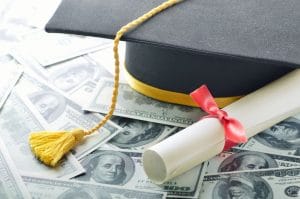 College graduates earn 66 percent more, on average, than high school graduates. Clearly, it pays to get a higher education. How to pay for college, though, may seem impossible if you do not have the money. The good news is that financial aid for college is available to those who qualify.
How Does an Associate Degree Add to My Paycheck?
Besides earning more than twice as much, people with college educations:
Will hold about two-thirds of the jobs in the U.S. by 2020
Earn up to $1 million more during their lifetimes than high school graduates
Make enough in the 14 years following college graduation to make up for taking time off for school and borrowing the tuition
Have one-fourth the unemployment rate of those with less education
Enjoy a higher job satisfaction rate
Are more likely to have pension plans
Are more apt to maintain a healthy weight and exercise regularly
Are less likely to smoke
It does make a difference how long you stay in college and if you earn your associate degree. While even some college experience helps, you will typically earn more, you will be happier with your job, and you will probably have a better pension plan than someone who did not get a diploma.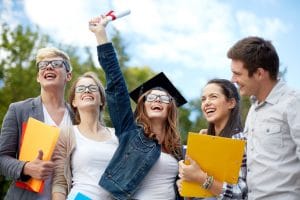 What Does College Cost?
Picture yourself on a car lot. You have your new car picked out. It costs more than you can afford to pay in cash, but you count on being able to make monthly payments. In the same way, what you end up paying out of pocket for college is less than you think. With the right financial aid, you can swing it.
Some of the college costs you will face include:
Tuition, or the cost of your actual classes
Fees for registration, student I.D., lab fees and membership fees
Text books required for each class
Personal maintenance like laundry money, cell phone plan and entertainment
Transportation to and from school
Housing and meals
Who Can Help Me Figure Out How to Pay for College?
Each college, technical school or trade college has its own financial aid department. If you want to know how to pay for college on a low income at a specific school, the staff can help. Online research will turn up some great ideas too.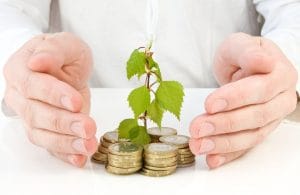 Tips on Financially Preparing for College
How to Start Saving More Money for College
You can help yourself pay for college by saving money whenever you can. For example:
Bank money gifts instead of splurging
Save interest fees by paying off your debts
Save gas money by taking the bus or walking
Cook your own food
Downsize by selling items you don't need
How to Earn Extra Money to Save for College
You can even earn a few extra bucks by being creative. In your time off, try:
Dog walking
Pet sitting
House sitting
Having a garage sale
Make crafts to sell
Giving lessons
Tutoring someone
Doing yard work for hire
Shoveling snow
Being a mover
Washing cars
Taking paid surveys
 How Can I Possibly Pay for College on What I Earn Now?
Depending on your situation, you may wonder how to pay for college as an adult or how to pay for college on a low income. Outside of winning the lottery, you have five main options for getting the money for college.
5 Ways to Get More Money for College
Scholarships. Not all college scholarships go to gifted athletes or excellent students. Many go to people like you who need help paying tuition. Donors in your hometown or your industry may offer need-based scholarships. Most colleges offer this type of tuition help, too. You can find out what is available online, at your local library and from your college advisor. Winning some scholarships depends on your age, gender, ethnicity or college major. Others go to adult or low-income students.Scholarships are part of the answer to how to pay for college as an adult. They help cover your tuition, books or other college expenses. One of the best things about a scholarship is that, like a gift, you do not have to pay it back. It isn't totally free, though, because you have to stay in school to keep it.
Grants. State and federal grants provide financial aid for college. To qualify, you must submit a Free Application for Federal Student Aid, also known as a FAFSA. The amount you will receive depends on your financial need, student's income (and assets if the student is independent), the parents' income and assets (if the student is dependent), the family's household size, and the number of family members attending college. Other factors that may determine how much you receive are the actual costs to attend school, your status as a full-time or part-time student, and your plans to attend school for a full academic year or less.The most widely available federal grant is the Pell grant, available in amounts up to $5,815 for the current award year which ends at the end of June. You may also receive a Federal Supplemental Opportunity Grant, although each college decides who receives the grant based on certain qualifications. For state grants, you typically have to be a resident of the state that awards the grant. Other state specific qualifications will apply.Like scholarships, you do not have to repay grants. However, many have restrictions. For example, a Pell grant is only good for 12 semesters of college and if you have not yet received your first bachelor's degree. Also, you do not get the money directly, your college receives the funding and then applies it to your school account to pay for tuition and fees.

Military Benefits. The U.S. government and some nonprofits offer college funding for veterans and their families. Whether you are looking at vocational programs, technical school, or trade colleges, if you or a family member served, you may qualify. Military funding for college includes:

Merit-based ROTC scholarships for those planning to join
GI Bill for veterans
VA loans
Grants from veterans' organizations

Work-Study. While figuring out how to pay for college, don't forget Federal Work-Study. This program funds part-time jobs for current college students with low incomes. The government provides funding to the college, which handles the hiring. You might find yourself:

Getting paid for work related to your major
Tutoring peers
Working at the college fitness center
Doing research in a lab
Troubleshooting in the computer lab
Shelving books in the college library
Working off-campus for a college partner

The Federal Work-Study program limits the number of hours you can work and the amount you can earn. This is because of limits on financial aid for college. Also, you need time to go to class and do your homework.

Loans. Your cost for vocational programs or trade colleges is usually less than some university tuition. Even so, you may need a loan to fully cover your schooling. Your FAFSA shows if you qualify. The federal government offers:

Federal Direct Subsidized/Unsubsidized Loans
Perkins Loans
Parent PLUS loans

Federal Loans don't require good credit or collateral. The interest rates are low, and students don't have to make payments until after graduation. Parent PLUS loans require a credit check and go to your parents for paying your college costs. Banks may also offer student loans, but the terms may not be as good as federal loan terms.
Additional Resources We Recommend You Explore
 Federal Student Aid – An Office of the U.S. Department of Education
 http://www.studentaid.gov – This web site outlines 5 major questions student have about paying for college. They are:
How do I prepare for college?
What types of aid can I get?
Do I qualify for aid
How do I apply for aid?
How do I manage my loans?
Federal Student Aid Publications
https://www.fsapubs.gov/
Do You Need Money for College? The Guide to Federal Student Aid
College Preparation Checklist English
The FAFSA (Free Application for Federal Student Aid) Form – The FAFSA is used to apply for federal, state, and institutional aid.
FAFSA On the Web Worksheet – The simplified worksheet is the appropriate tool to assist students and parents completing the FAFSA online.
ED PUBS
http://www.edpubs.gov – The site offers convenient, helpful access to a wealth of free financial aid publications and application tools that explain Federal Student Aid programs.
Conclusion
Tap into the funding available for low-income students, and you can pay for college. Be sure to fill out your FAFSA before the deadline so you get the federal aid you need. Your college or technical school staff will be happy to help. Think of it as the first step to a more promising future.
Sources Used
U.S. Department of Education
https://www.ed.gov/news/press-releases/fact-sheet-focusing-higher-education-student-success
Bureau of Labor Statistics Employment Projections
http://www.bls.gov/emp/ep_chart_001.htm
Education Pays 2013
http://trends.collegeboard.org/sites/default/files/education-pays-2013-full-report.pdf
College Scholarships
http://www.collegescholarships.org/scholarships/
Quick Guide to College Costs
https://bigfuture.collegeboard.org/pay-for-college/college-costs/quick-guide-college-costs
Grants for Individuals
http://www2.ed.gov/programs/find/elig/individuals.html
Military Benefits for College
https://studentaid.ed.gov/sa/types/grants-scholarships/military
Federal Work-Study Jobs
https://studentaid.ed.gov/sa/types/work-study#what-kinds-of-jobs
Types of Student Loans
https://www.debt.org/students/types-of-loans/
Types of College Loans
https://bigfuture.collegeboard.org/pay-for-college/loans/types-of-college-loans
10 Ways to Save When You're Making Minimum Wage
http://www.moneytalksnews.com/10-ways-save-money-when-youre-making-minimum-wage/
50 Ways to Make a Fast $50
http://www.moneytalksnews.com/50-ways-make-fast-50-2/
FAFSA
https://fafsa.ed.gov
About IntelliTec Colleges
IntelliTec Colleges provide hands-on career training in Colorado and New Mexico with associate (Occupational Studies) degrees and certificate programs designed to be completed in  9 to 18 months. Campus locations include Albuquerque, Colorado Springs, Grand Junction and Pueblo. IntelliTec provides a supportive learning environment with small classes sizes and caring instructors. Learn how you can improve your life with a meaningful career by requesting information at www.IntelliTec.edu or calling 1-800-748-2282.  IntelliTec Colleges are accredited by the Accrediting Commission of Career Schools and Colleges.