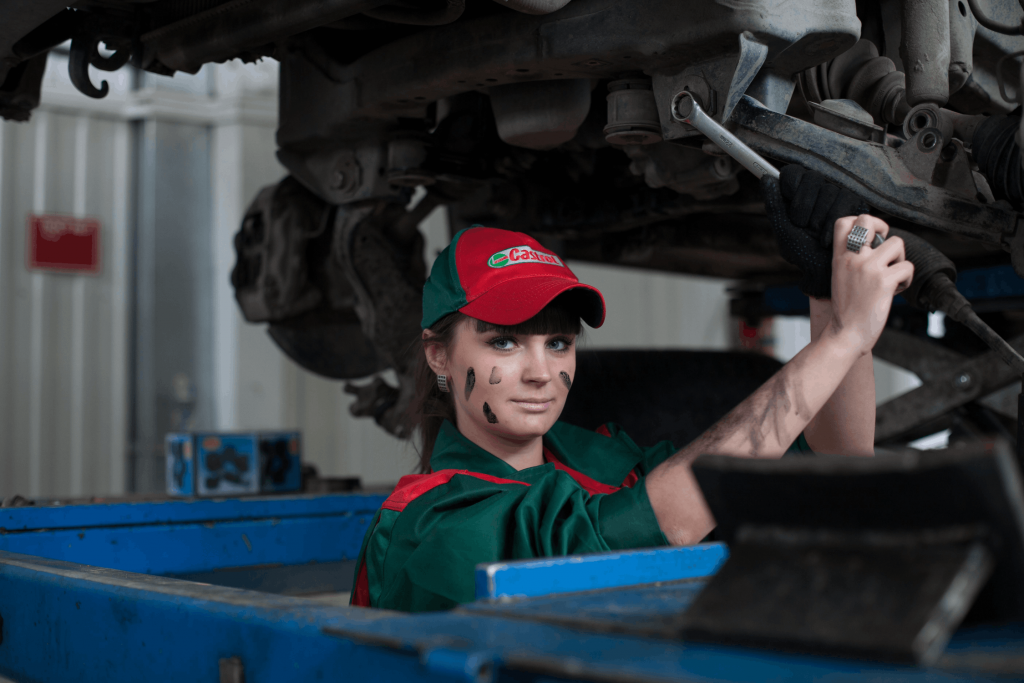 Do you dream of making a career out of doing what you love? Everyone wishes they could have a successful career they are passionate about, but not everyone finds a way to actually make it happen. At IntelliTec College, we believe in guiding our students into career paths that are rewarding personally as well as financially. We at IntelliTec believe that you can find success in doing a job you love to do. If you love working on cars, IntelliTec can train you to become an Automotive Technician!
For individuals who have always been interested in cars, Automotive Technician training may be an obvious choice. Others might be surprised to learn they can actually make a career out of a hobby they enjoy. However, for anyone interested in learning how to begin a career in Automotive Technology, the first question is: How do you make it happen? Where can you learn the skills you need to be both a competent technician and a successful one? At IntelliTec, we train people just like you with the technical and soft skills necessary for obtaining an entry-level career as an Automotive Technician.
The Automotive Tech program at IntelliTec offers a comprehensive, focused education to teach students the theoretical and practical knowledge necessary to begin entry-level careers in the automobile service industry. IntelliTec offers two different programs for aspiring auto techs, both providing hands-on, practical training to give students real-world experience. The Associate of Occupational Studies degree program is offered at the Albuquerque and Colorado Springs campus locations and can be completed in 18 months. The Automotive Technician Certificate program is offered at the Grand Junction and Pueblo campuses and is achievable in just 10.5 months.
IntelliTec's Automotive Technology programs teach students the knowledge and skills to function effectively in an entry-level employment position within the automotive service and/or repair industries. At IntelliTec, students receive individualized, hands-on training from industry professionals with real experience in the field. Automotive Tech students are given personalized instruction from ASE and Snap-on certified instructors and students learn to use Snap-on tools and diagnostics. Students learn light diesel engine repair, and in the Associate of Occupational Studies degree program, offered at the Albuquerque and Colorado Springs campuses, students learn to design and assemble high-performance engines.
Upon completion of IntelliTec's Automotive Technician program, students are prepared to sit for certification exams including ASE Certification A1, A5, A6 (2 years of hands-on experience required), EPA Section 609 Refrigerant Recovery & Recycling Certifications, and various Snap-On Certifications (degree students only).
If you are serious about pursuing a rewarding career you feel passionate about, then carefully consider IntelliTec's Automotive Tech program. IntelliTec is accredited through the Accrediting Commission of Career Schools and Colleges (ACCSC) and has trained thousands of students just like you for successful new careers. Why not you? Contact us today to find out more about IntelliTec College and our Automotive Technician program. With IntelliTec, you can make a difference!