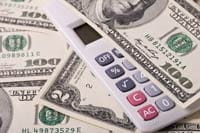 You've decided to get your degree. Now it's time to think about how to pay for college. There are many student aid options available to help you pay for college: government, businesses, community organizations and even individuals.
The government is the largest source of available financial aid for college, and it literally offer billions of dollars in student aid. Start there. Then look to other financial aid sources for college scholarships and educational loans.
Here are your top 7 questions answered about how you can pay for college:
1 – Can I afford to go to college?
Of course you can. Financial aid for college is available to everyone, no matter their circumstances. Many public colleges, community colleges and technical schools provide educational programs at affordable prices.
2 – What kind of student aid is out there to help me pay for college?
3 – How do I apply for financial aid for college?
Simply fill out the Federal Application for Federal Student Aid (FASFA) form at http://www.fafsa.ed.gov/ to qualify for financial aid. This must be repeated every year and will determine what type of financial aid you are eligible for.
4 – What determines how much financial aid I will receive for college?
All financial aid awarded depends on the Expected Family Contribution (EFC). This is what schools use to determine how much federal financial aid you will receive. Remember all that personal financial information you provided on your FAFSA form? Here is where that information will be assessed to make the determination.
5 – Do I qualify for student aid even if my GPA is not the best?
Though many scholarships are awarded based on academic performance, most government aid is based on financial need. However, keep in mind that most student aid comes with academic stipulations. For example, to stay eligible for a Pell grant – one of the most common need based grants – you must maintain a minimum of a 2.0 GPA.
6 – If I qualify for financial aid for college, what can I use it for?
Tuition and fees
Room and board
Books and supplies
Personal expenses
Travel
7 – How can I find out more about financial aid and how to pay for college?
Check out these helpful resources for finding financial aid for college:
Federal Direct Loans
College.gov
[boilerplate about-colorado]