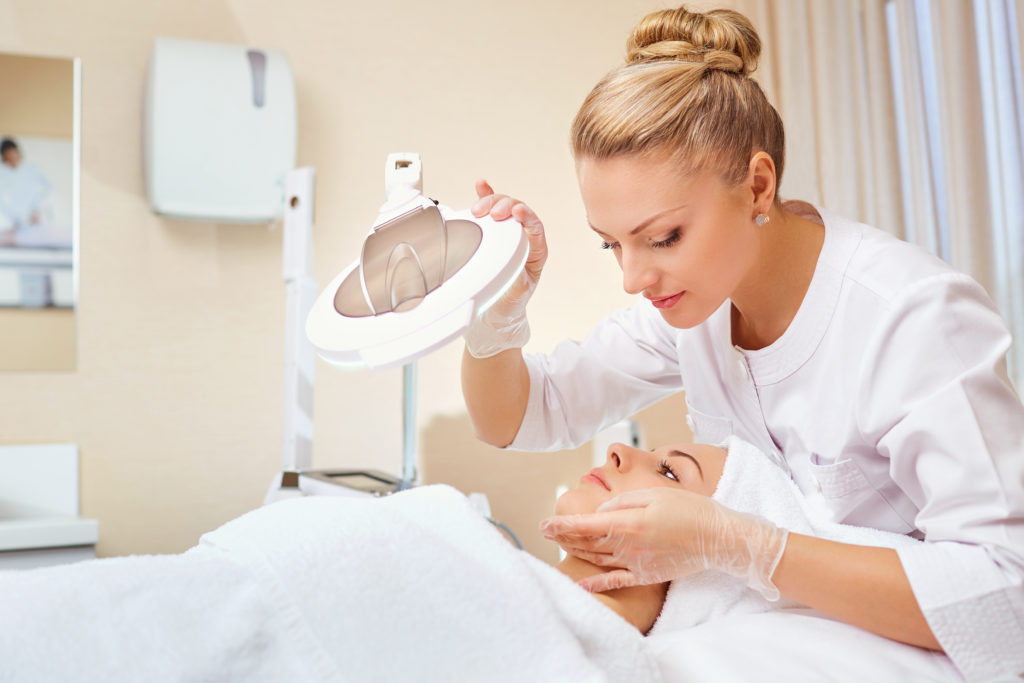 Hey High School graduates! Are you passionate about hair, style, and the latest fashions? Would you like a career in which you can express your creativity? Our mission at IntelliTec College is to provide our students with the practical skills and hands-on training needed to turn their passions into a career. There's no need to spend four years in a traditional university if you know what you want to do and are motivated to make it happen! If you're a recent high school graduate, career training with IntelliTec College can provide you with the education you need, in as few as 15 short months, to make a career doing a job you love to do! 
Cosmetologists are the foundation of the beauty industry. Cosmetologists style and color all types of hair, provide manicures and pedicures, apply makeup, and perform skin care services. While providing these services to customers, cosmetologists must also exhibit exemplary interpersonal and customer service skills. As a client-based business, cosmetologists must be comfortable working closely with others and be able to establish and maintain good relationships and rapport. Communication is key for client retention and a successful practice. 
At IntelliTec College, you can gain the knowledge and hands-on skills you need to be prepared to obtain state licensure as a Cosmetologist. IntelliTec College's Cosmetologist program is designed to prepare students for long-term careers in the beauty industry. Students receive technical skills training for hair coloring applications, cutting techniques, and styling methods, as well as professional training in facial and skin care treatment, nail services and make-up techniques. Specifically, students learn how to:
Shampoo, rinse, and condition hair and learn how to select and apply appropriate products

Provide basic cuts and develop more complex techniques

Apply permanent waving and hair relaxing chemicals

Complete hair coloring procedures and special effect coloring

Select and apply skin care products for facials

Perform spa manicures and pedicures, including the incorporation of aromatherapy and paraffin wax treatments

Provide exemplary customer service while practicing what they learn in our clinic 

Apply cosmetology laws, rules, and state regulations to a business plan

Incorporate business ethics, management, interpersonal skills, and sales
As part of their tuition, students in the Cosmetologist program at IntelliTec College receive a complete cosmetologist's kit stocked with essential hairstyling, nail service, and skin care items, as well as personalized instruction from certified instructors who are licensed cosmetologists and/or former salon owners. Under their supervision, IntelliTec students take the skills they've learned in the classroom and apply them in IntelliTec College's Cosmetology Salons, gaining hands-on, real-world experience while offering excellent salon services to the community. The IntelliTec Cosmetology Salon proudly uses Redken's exceptional hair care, styling, and color products.  
The Cosmetologist program is designed to prepare you to begin your career in the beauty industry in as few as 15 months. Upon completion of the program, you will be prepared to sit for the Colorado State Board Cosmetologist License exam for state licensure. IntelliTec College graduates make the transition from graduate to working professional backed by the support of our Career Services Department! 
So what's next for you after high school? If you are ready to turn your passion for beauty into a career you'll love, and you are motivated and ready to work hard, IntelliTec College has the program for you! IntelliTec College's Cosmetologist program provides you with the hands-on, technical skills training, professional instruction, and real-world experience you need to enter this career path. At IntelliTec College, we specialize in helping students like you realize their career dreams. Contact us to learn more today! 
Train For Your Cosmetology Career, With IntelliTec College!