Automotive Technician Graduate Marc Quini Learned More than Just How to Repair Cars at IntelliTec College of Pueblo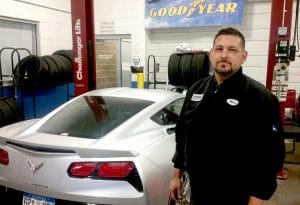 Marc Quini applies the same core principles in his life as he does at his job: create structure and prioritize daily tasks. These served him well in the military and are pillars when it comes to managing a work schedule and a home life.
"This may sound simplistic, but if you check and double-check your work, you can address issues that could have easily been avoided," explains Quini.
Former Blackhawk Pilot Determines a New Flight Plan for His Life
During his military career, Quini's stress levels were high as he was constantly preparing for deployment. Once he left the military and enrolled at IntelliTec College in Pueblo, Quini felt he could relax and completely focus on his classes. The G.I. Bill covered tuition and living expenses, relieving the financial burden.
"I felt pretty lucky I could put 100% into school and not worry about having to work while going to school and taking care of my kids. For the most part my classes corresponded with the girls' schedule, allowing me time with them in the evenings," says Quini.
Automotive Grad Grateful to Career Service Exceptional Job Preparation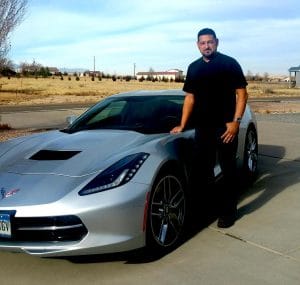 Quini participated in three mock interviews through IntelliTec's Career Services department, and unbeknownst to him, the service manager from Spradley Chevrolet in Pueblo sat on the last interview panel. Quini was hired on the spot.
"I enjoy working with my coworkers and dealing with some of the challenges that come through the door. Each vehicle that comes in has the potential to test my limits, providing me with so much opportunity to master my skills on a wide variety of issues," says Quini.
Quini Advises Auto Techs to Create a Process, Follow it Every Time, and Check Mark Tasks Once Completed
He attributes his conscientious work ethic to his instructors and program supervisor. All provided a complete academic experience, but they went beyond classroom lessons and promoted traits such as organization, respect and professionalism. Quini appreciates that his academic career was more than about tests.
"IntelliTec had the tools and the facility to train me on all the new technology, but it's the small pieces of advice that stuck with me most. Things like 'clean up after yourself, treat vehicles as your own, and that all actions (professional or otherwise) count as part of the customer's experience,'" Quini says.