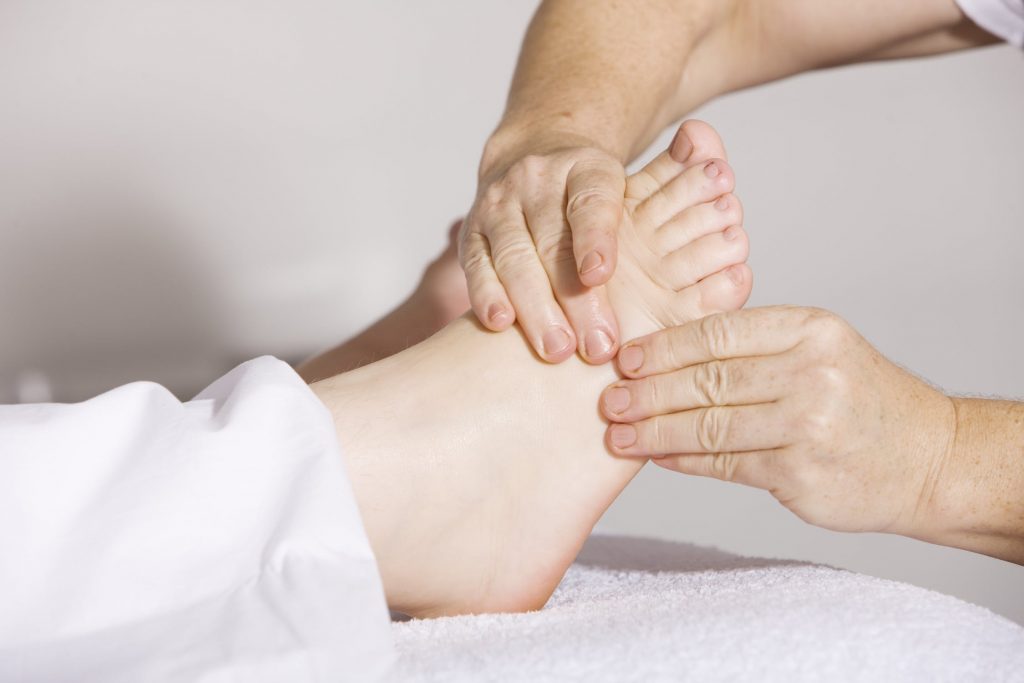 Have you ever considered a career as a Massage Therapist? If you are interested in health and holistic healing, and you enjoy helping others, Massage Therapy might be the right career choice for you! Since ancient times, massage has been used to relieve pain and promote healing. Would you like to feel satisfaction by providing relief to those in need? If so, as a Massage Therapist you can use your therapeutic touch to provide relaxation, relieve pain and stress, and rehabilitate injuries.
Massage Therapy is a rapidly expanding field and certified Massage Therapists are in high demand nationwide. According to the U.S. Bureau of Labor Statistics, the field is projected to grow by 26% from 2016 to 2026, much faster than the average for all occupations. Income varies by experience, location, and type of practice, but the average annual pay for a Massage Therapist in 2017 was $39,990, with some earning much more. A Massage Therapist may be a self-employed independent contractor, or may be employed in a variety of settings including spas and fitness centers, inside medical practices, and with Physical Therapists and Chiropractors. Looking for something more exciting? Massage Therapists might also find employment at hotels, resorts, cruise ships, or sports teams.
In addition to helping others and earning a good living, there is another fantastic benefit of a career as a Massage Therapist- the flexible nature of employment. As a Massage Therapist you may have to choose how many days a week to work, or how many massages per week to perform, allowing you to create a schedule that works with your life. As a result, Massage Therapists frequently find they can pursue other passions or part-time jobs as well. This flexibility is also especially appealing to parents of young children.
Massage Therapists are specially trained and often specialize in one of the many different modalities of massage, including:
· Acupressure
· Cranial Sacral Therapy
· Deep Tissue Massage
· Energy Balancing
· Hydrotherapy and Spa Techniques
· Injury Massage / Rehabilitation Techniques
· Myofascial Techniques
· Neuromuscular Therapy
· On-Site Chair Massage
· Structural Bodywork
· Swedish (Classic Western) Massage
· Reflexology
· Russian Sports Massage
· Shiatsu
· Sports Massage
· Trigger Point Therapy
In order to become a certified Massage Therapist it is necessary to attend a quality training program from an accredited school. Massage Therapy training is hands-on and requires hundreds of hours of practice. There is an educational component as well, and students of Massage Therapy find themselves well versed in human anatomy, physiology, kinesiology, pathology and nutrition. Additionally, students of Massage Therapy learn about Massage theory and history, and of course, massage techniques and practice. In order to practice Massage Therapy you muce be licenced. Licencing requirements in each state vary. IntelliTec College's Massage Therapy program is an excellent choice for your career training. IntelliTec is accredited by the Accrediting Commission of Career Schools and Colleges (ACCSC), and offers the Massage Therapist training program at their Grand Junction and Pueblo, Colorado campuses. At IntelliTec, all courses are taught by industry professionals in a hands-on learning environment. Students learn massage therapy techniques designed to increase circulation, relieve tension, reduce  stress, relieve  anxiety, and promote  relaxation throughout the entire body, as well as many other benefits. IntelliTec's program can be completed in as few as 9 months, and graduates complete the program with the necessary skills to perform Swedish, Therapeutic, and Deep Tissue Massage Therapy, massage techniques for specific injuries, detailed client assessments, session documentation, and treatment planning, and are prepared to sit for additional exams.
If you are ready to take the next step towards a rewarding career as a Massage Therapist, then don't wait any longer – Call IntelliTec today! Our helpful and friendly Admissions Representatives are waiting to answer your questions, schedule you a tour of our Grand Junction or Pueblo campuses, or help you begin the enrollment process. Make your goals a reality with IntelliTec College!