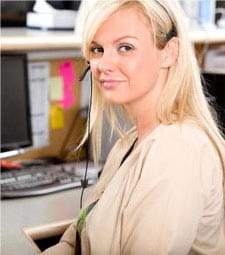 Press Release – For Immediate Release
Grand Junction, Colorado – IntelliTec College is now offering a new career-training program in business. It features in-depth classes in accounting, finance, office procedures and computers in addition to basic business classes. This 18-month Associate of Occupational Studies degree prepares students to sit for at least four industry certification exams and gives them an overall understanding of how businesses operate.
Associate Director of Education Leslie Barlow explains, "Administrative professionals must be able to do so much more in the office besides typing letters, answering phones, and designing flyers. They must be able to assist executives in managing their day-to-day activities."  Organizational skills are important if an administrative professional reports to multiple executives. In addition, Barlow says, "Skills in records management, accounting, and general office management are paramount to the success of administrative professionals."
Professional certifications are important in the office administration field. Graduates who have them are more likely to be hired over applicants who don't. Graduates of this program are prepared to sit for professional certification exams including QuickBooks Pro, Microsoft Word, Microsoft Excel and Microsoft Outlook.
Graduates of administrative programs typically find jobs in business offices with lawyers, oil field companies, accounting firms and medical offices, to name a few. Places like these require the skills and knowledge of well-trained administrative professionals.
Barlow explains that in many small businesses offices "the administrative professional may wear many hats including accountant, marketing rep, human resources, hiring, firing, and managing information." A comprehensive Business Office Administration and Accounting program will ensure students are prepared to handle whatever roles they are tasked with.
IntelliTec's Business Office Administration and Accounting program features classes in accounting, finance, human resources, economics/marketing and records management. In addition to a focus on office procedures and computers, a good portion of the program will be spent on accounting and finance. This will give the students the understanding of how and why businesses track money, products and inventory in order to meet general accounting standards.
CONTACT:
Leslie Barlow
Associate Director of Education
IntelliTec College in Grand Junction
lbarlow@IntelliTec.edu
970-245-8101
###