Partners in Refrigeration & HVAC
The Pikes Peak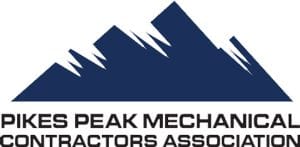 Mechanical Contractors Association presented an "Outstanding Educational Partner" Award to IntelliTec College staff for their involvement with the highly successful Enhanced Mechanic IV Program, including its initial design and approval.  Pictured from left to right are Mr. Chuck Fonda, former HVAC/R Project Manager for IntelliTec College and current "hands-on" lab instructor, Ms. Joanie Johnston, Career Services Manager, Mr. Dave Ashmore, HVAC/R Program Supervisor and PPMCA President, Dan Rial. The PPMCA also wishes to send a big thank you to Mr. Mike Schranz, CEO of IntelliTec College, for his unending support of the program over the last three years, and to Mr. Ray Ada, Campus Director as well as all the other numerous support staff at IntelliTec College.
The Pikes Peak Mechanical Contractors Association salutes IntelliTec's efforts in making the program a huge success!
---
About IntelliTec Colleges
IntelliTec Colleges provide hands-on career training in Colorado and New Mexico with Associate (Occupational Studies) Degrees and Certificate programs designed to be completed in 9 to 18 months. Campus locations include Albuquerque, Colorado Springs, Grand Junction and Pueblo. IntelliTec provides a supportive learning environment with small classes sizes and caring instructors. Learn how you can improve your life with a meaningful career byrequesting information at www.IntelliTec.edu or calling 1-800-748-2282.  IntelliTec Colleges are accredited by the Accrediting Commission of Career Schools and Colleges.